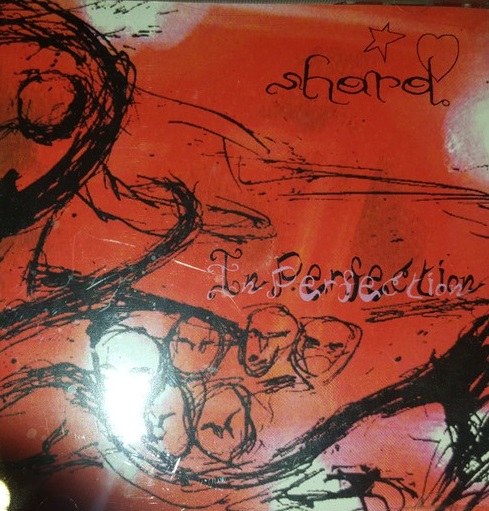 Shard
In Perfection LP
A suitably quirky biography sets the scene with snappy phrases that promise nothing but demand that you listen to 'In Perfection' without prejudice.
So, thrusting the androgynous images of the band out of my head and stuffing earphones as far up my ears as I can to stop them getting back in, what could I make of this record?
The first track 'One Joy Kid' instantly displays a vocal akin to an effeminate version of Damon Albarn or a playful twin brother of Joe Strummer. The music is hooky rock and roll with lyrics that have the artistic attention that has been largely absent from the mainstream since the eighties.
These trends continue in 'Buttercup Baby', which has some suggestive heavy breathing thrown in for good measure. It's all change, though, for 'Until…' with a piano backing an emotionally vulnerable voice and some haunting harmonies.
'Le Petite Morte' sees the return of the cockiness from the singer as well as the eighties influence, this time in the form of lyrics and 'do do do do's' that could only be inspired by The Cure and the same could be said of the ending line 'my innocence will drive you crazy'.
A switch of singer in 'Happy in Hell' pops a vocal not unlike that of electro indie vixen, Raissa, in to the equation and the guitar and bass breakdown has an element of U2s discotheque about it.
The following tracks pop some of the same suggestions, a return to the early Cure sound, cock-rock attitude, and rock and roll guitar riffs. 'The Underman' is one of the high points of the album.
Shard have created something that is suggestive, lustful, fun, and listenable. You may not be able to tell how many of the five are really female, I couldn't. You may be disturbed by this, I wasn't. You may not be able to spot all of the influences, which are anywhere between The Cure, Placebo, and King Adora, I know I haven't.
What you will be able to do is enjoy some rock and roll songs about sex, car crashes, and lipstick, 'cause Shard's 'In Perfection' is an incredibly accessible record.
Written by Smith on
Stuart 'Saur' Smith was a prolific writer for The Mag throughout the magazine's lifetime. He combined a day job of temporary office jobs in London with a nightlife of trawling the capital's music venues looking for talent. As well as writing about music, he was a session musician who featured on a number of singles in the 90s. Today, Stuart is a Chief Writer for Phonotonal.
Discover More Music