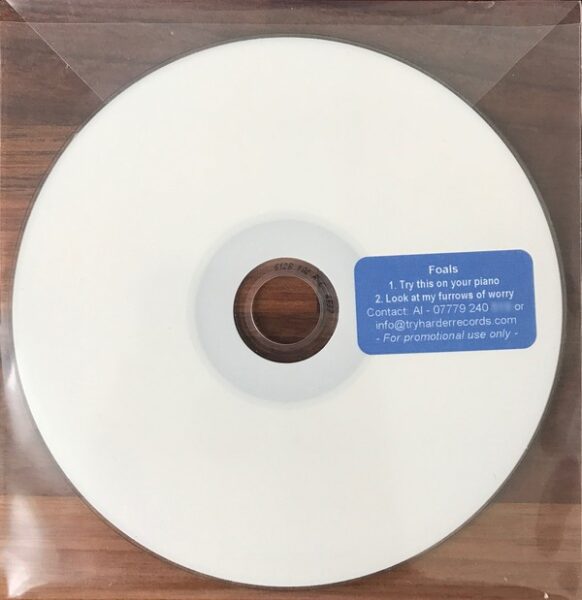 Foals
Try This On Your Piano
Something of an Oxford super group, Foals have been creating some waves in the splash pool of alternative music for a little while now. Comprising various members of The Edmund Fitzgerald (RIP -we miss you) and the ever-awesome Youthmovie Soundtrack Strategies, Foals have created a triple-guitar melee of intricate melodies to create a sonic spider web of pop goodness.
While EF and YMSS have created some of the finest post-rock and sheer ( let's face it) mental music to come from these shores in the last few years the beauty of Foals is that underneath the highly complex algebraic arrangements are some fantastically simple pop songs.
A lo-fi production style is a little questionable here as almost trance-like guitar patterns emerge from the trusty i-pod, that really would sound awesome with a big-ass production underneath, but the sheer inventiveness of the band easily carries it all off.
For me b-side 'look at My Furrows of Worry' is the stand-out track with a hazy introduction giving way like desert heat to a shimmering set of ringing guitars that carry the track beyond the maths into danceable pop territory.
Add it all up and this double-a-side single shines as another example of why it's Oxford and not New Cross that is the real hotbed of musical revolution in this country. More, please!!
Guest article from Ben M.
Watch Foals – Try This On Your Piano
Written by Guest Writers on
Between 2003 and 2009, [the-mag] had regular contributors from music correspondents covering their local scene. You'll find them all in the guest writers section. The specific writer is mentioned at the bottom of each article.
Discover More Music