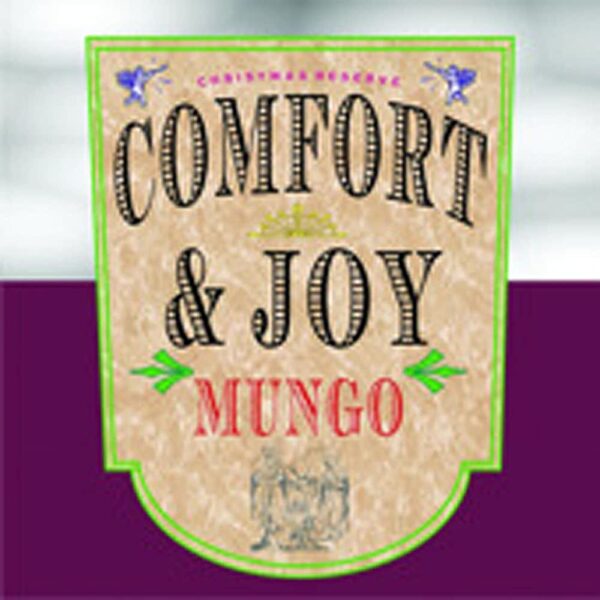 Mungo
Comfort and Joy
It's definitely that time of year again, with Christmas singles popping through the letterbox faster than we can snow-plow them away from the front door.
'Comfort and Joy' is the punked-up version of the Christmas classic, 'God Rest Ye Merry Gentlemen' – and that's a phrase isn't one you'll hear often against a backdrop of matchbox-fuzz guitars and pacey drumming.
The b-side, 'Should Be Christmas Everyday', is the epitomic bells and bounce Christmas-pop song. It's a little like Chrissy Hinde's '2000 Miles', with all the right ingredients for a Christmas release date getting mixed in with a bit of a melancholy turn. In any case, if it was Christmas every day, when would they collect the rubbish? Maybe every other day, with the spare time in between being used for all that shopping you'd need to do.
On this occasion, Mungo have supplied a bit of a scary reflection of the festive period, which could have been an interesting proposition if they'd had something deep and meaningful to say that matched the musical sentiment, rather than the vague suggestion of doing 'something' to make 'it' better.
This is the 'Gary Jules' amongst the Christmas singles we got this year!
Written by Fenton on
Steve Fenton writes in our music, words, and culture categories. He was Editor in Chief for The Mag and covered live music for DV8 Magazine and Spill Magazine. He was often found in venues throughout the UK alongside ace-photographer, Mark Holloway. Steve is also a
technical writer and programmer
and writes
gothic fiction
. Steve studied Psychology at OSC, and Anarchy in the UK: A History of Punk from 1976-1978 at the University of Reading.
Discover More Music