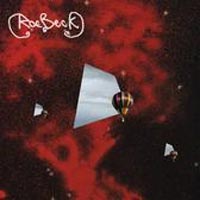 Roebeck
22 Seconds EP
With a crackling vinyl effect, building keys and delicate, distant emotional vocals, the 'Prelude' to the title track has all the hallmarks of French ambient masters, Air.
'22 Seconds' continues the comparison, adding a mellow acoustic guitar and gentle synths to the relaxing, chilled-out drum and bass lines. The vocals are more to the fore bringing a soulful, bluesy edge to proceedings and completing the collection of ambient instrumentation with style. The track itself, while ultimately forgettable, does show the excellent production and musical restraint needed to keep things simple in a genre which often over complicates itself.
Final track, 'A Short Piece While Waiting For Storm Relief', is just that. The opening sample of gently crackling thunder and heavy rain continues throughout, sitting behind (and sometimes in front of) more Air style keyboards, mellow jazz bass and delicate acoustic guitar.
As a second EP Roebeck have managed to provide a solid hint of what could come. Yes, some areas need work (more interesting melodies required), but Roebeck are clearly on the right path towards honing their tunes to the standard already set by Royksopp, Air and the like.
Written by Habert on
Pete Habert was sub-editor for The Mag and co-ordinated submissions from the swarm of writers that contributed articles from their local music scenes.
Discover More Music