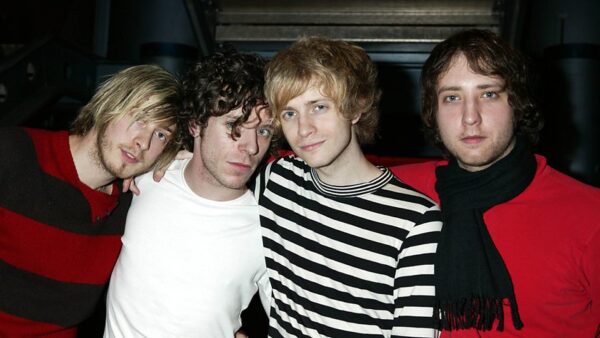 Delays
Live (Open Room)
There's a lot of respect for the Open Room lads, not least for landing the job of opening for Delays but for doing it justice. Sounding out electronic beats immersed in indie, they're not unlike the headliners, but could be easily patched as a smartly dressed Enter Shikari.
They're a youthful group but boast some mature and harmonious vocals. Every tune is a stunner and less metal than the likes of the Shikari boys (which perfectly suits their clean cut, innocent image.)
A festive tour of Southampton gives Delays a chance to stop off at The Joiners – a step down from their recent ventures of packing out Southampton Guildhall or the Camden Barfly – but the appreciation for these local lads is clear, and they don't waste any time getting stuck in. The steel drums of 'Wanderlust' kick off a flawless set as the boys pick out hit after hit, of their electro infused indie rock to please the eager audience. The bands real ear-catcher is the blend of vocals from brothers Aaron and Greg, that bring out that well known falsetto.
'Lost in a Melody', rightly, throws the crowd into a dance-induced frenzy with heads bobbing and plenty of dancing. Big on crowd participation and keeping the gig intimate, the boys command a Mexican wave. Bit of a favourite in the Delays camp. The friendly lads keep up the on-stage banter to include the crowd and keep the gig intimate and fun, something that you might not be able to appreciate at somewhere like the Guildhall. For everyone's amusement, they even suggested that the front half of the audience swap with the back…to a big fat "no". At least they tried.
'Valentine' is saved for the end, a track that everyone's been waiting for, and it's played to an incredible response. The sheer enthusiasm and energy that they put into the performance is impressive and makes for an amazing live show, right now they've pretty much got Southampton in the palm of their hand and I think you can safely say everyone's hoping they make a return pretty damn soon.
Discover More Music