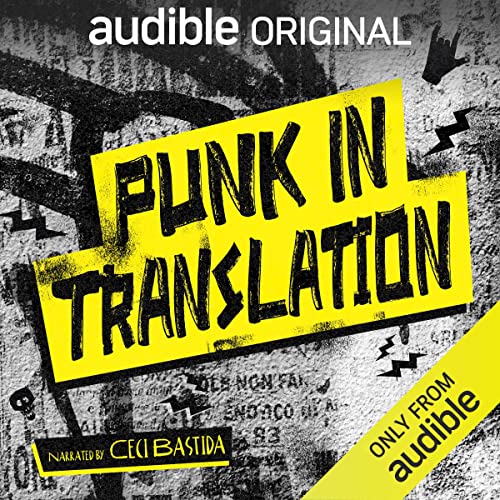 Punk in Translation Podcast
Created by Nuria Net and with Ceci Bastida (Tijuana No!) in the driving seat, 'Punk in Translation' delves deep into the identity of Latinx punk music, including the band to whom Dave Marsh first applied the term 'punk rock' all the way back in 1971, Question Mark and the Mysterians. The podcast is surfaced through a series of interviews with key figures, with Ceci guiding everyone through the story and maintaining the flow.
Although it's easy to miss it when you look back at their performances now, at the time this band was scouting new territory and making way for the wave of punk to follow later in the seventies. This makes them firmly proto-punk along with bands frequently given that moniker, like The Stooges (Iggy Pop did a cover of The Mysterians' '96 Tears' by the way) and The Monks.
While the first episode focuses on The Mysterians, there are a further seven episodes that throw the spotlight on different parts of the Latinx punk story.
There's a big punk resurgence right now musically and this is being accompanied by documentaries like 'Wake Up Punk' and the TV dramatisation 'Pistol'. This resurfaces the question of what punk really is, along with self-appointed gatekeepers trying to tell us who is and isn't punk. The fact is, punk was such a spontaneous movement that nobody can own it or gatekeep it. If you have a DIY ethos and something to say, nobody can tell you that you're not punk.
You can find the 'Punk in Translation' podcast on Audible.
The original '96 Tears' is below, followed by the Iggy Pop cover. I can also recommend looking up footage from Question Mark and the Mysterians reunion shows as they still sound great now.
Watch The Mysterians – 96 Tears
Watch Iggy Pop – 96 Tears
Written by Fenton on
Steve Fenton writes in our music, words, and culture categories. He was Editor in Chief for The Mag and covered live music for DV8 Magazine and Spill Magazine. He was often found in venues throughout the UK alongside ace-photographer, Mark Holloway. Steve is also a
technical writer and programmer
and writes
gothic fiction
. Steve studied Psychology at OSC, and Anarchy in the UK: A History of Punk from 1976-1978 at the University of Reading.
Discover More Culture