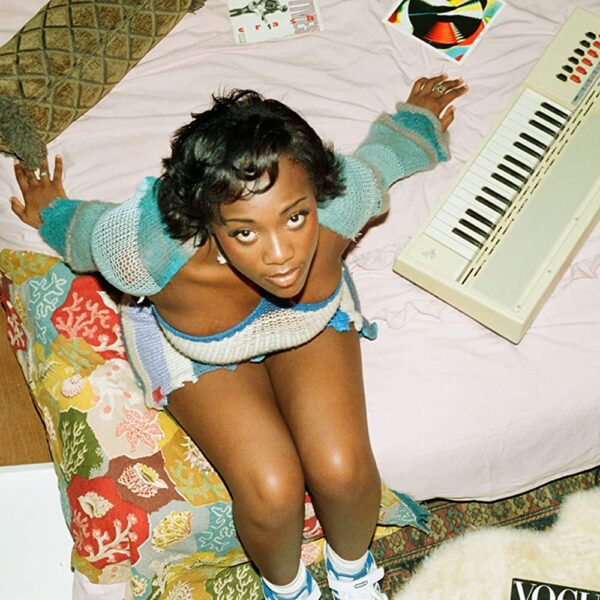 Rachel Chinouriri
I'm Not Perfect (But I'm Trying)
The keyboards draw you straight into the Foals-esque indie disco of Rachel Chinouriri's latest single. 'I'm Not Perfect (But I'm Trying)' is a delightful track that mixes slow chill vibes with a pacy beat.
The sentiment is a mixture of recognising falling short but giving yourself credit for grit; of looking for that silver lining. In an age when we are terribly critical of ourselves (let alone handling the incessant criticism of others), this is a hopeful anthem.
The bridge hits the big throbbing synth zone that Pale Waves do well, but the rest of the song is that heady mix of twinkling high notes and warm sound bed. Glueing it all together is the sweet top end of Chinouriri's voice.
The video takes us from the bedroom to the laundrette, the arcade to the nighttime streets. It captures the mood of the song well.
We love this single and fans of Chvrches, Pale Waves, Foals, and Delays will love it too.
Watch Rachel Chinouriri – I'm Not Perfect (But I'm Trying).
I'm Not Perfect Lyrics
Never in or out, indecisive
Never did I think I'd be doing this alone
Now we're upside down blinded
I'll admit defeat I can barely sleep at all

I'd walk on water if I could
To be loved to be understood
What's it worth was it for the good?
For the good

I'm not perfect but I'm trying
Pick my moment then I'll dive in
Had my fair share of mistakes so for now it's far too late
I'll wait until the tides in

If it's all about the timing
I don't feel enough What's the need to rush for now
I see clouds without a silver lining
When I hesitate nothing ever let's me down

I'd walk on water if I could
To be loved to be understood
What's it worth was it for the good?
For the good

I'm not perfect but I'm trying
Pick my moment then I'll dive in
Had my fair share of mistakes so for now it's far too late
I'll wait until the tides in

Ooo ooo
Ooo ooo

Water dive in
Even when times get difficult
Discover More Music