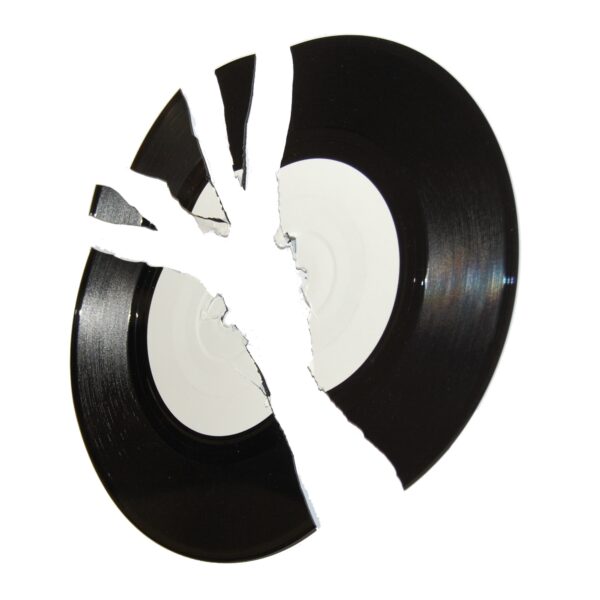 Stick Finlays
Progress on Paper LP
Stick Finlays are a young three piece from Scotland who have taken the creative influences of bands such as the Pixies, Muse, and At the Drive In and added a load of grunge and dark rock turns to create an artistic sound that has plenty of guts. Released on 7th February 2005, 'Progress on Paper' provides eight distinct examples of their sound.
The album opens with the title track which fuses a riffy-intro with a verse that sees the kind of guitar work that brings to mind the foundation sound of Placebo's first album. The vocal mixes melody and angst in equal measures and backing vocals are used intelligently to lift key moments of the song.
'In Your Room' is another noteworthy song which continues the theme and quality of the opener with, perhaps, a catchier chorus and more of a frantic pace. The build up that leads to the final riff explores both the gentlest and most aggressive aspects of the Stick Finlays' sound.
'Full Stop' has the structure and sound of a Halo song with a vocal to match. The bass plays a more prominent role in this song with a chunky sound that although remaining simple in style, does enough to drive the verse along.
Just after the halfway point, 'Time You Went' pops up. This track has more of a retro rock 'n' roll feel in the crunchy guitars, bouncy drumming and conventional rhythm. This track is a moment of composed predictability in an otherwise unpredictable work of genius and serves the purpose of misleading listeners in to a false sense of security before the disturbed dark sound of 'Return to Zero' takes things back down the alternative road.
'Favourite Ally' is similar in pace to 'In Your Room', with a frantic feel that will no doubt see crowds bouncing along at live appearances. The album finishes with 'Cultural Vandal', which could well be compared to the Smashing Pumpkins doing a cover of Placebo's 'Scared of Girls'.
A whole host of diverting rhythms, heavy riffs, and grunge chords are interesting enough – even before they've been crow-barred into such intense songs. However, for those who prefer not to delve to deeply into the songs, there is plenty of magnetism in the tunes and hooks in the melodies to ensure satisfaction.
Written by Smith on
Stuart 'Saur' Smith was a prolific writer for The Mag throughout the magazine's lifetime. He combined a day job of temporary office jobs in London with a nightlife of trawling the capital's music venues looking for talent. As well as writing about music, he was a session musician who featured on a number of singles in the 90s. Today, Stuart is a Chief Writer for Phonotonal.
Discover More Music