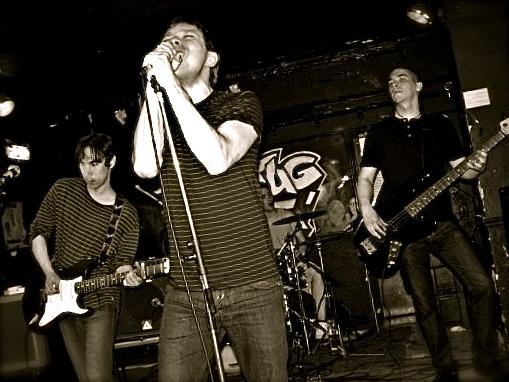 Liner
Mirror
Liner describe themselves as 'a band who mix up vibes and styles creating a rich blend of soulful grooves, funky beats and raw rock n roll'. In essence, it's the rock 'n' roll that gets the most coverage on this record, with main points of reference being the late seventies, the late nineties, and a very important one in the current fashion for tidy rock bands.
The result of this threesome of influences means the opener, 'Mirror', is a slick sounding Feeder style track with nods towards punk bird-call. The singer manages to sound incredibly well trained while retaining enough character to remain interesting.
'Money' and 'One Kiss' both lay their roots in The Clash, adding moments that bring the Kaiser Chiefs to mind.
All three tracks are good, although they don't actually have a track that gives out the 'this is the one' vibe. What they do have is proof of their ability and a hint at what they might be able to achieve with it.
Liner have got a future full of exiting possibilities and they've not hindered that in any way with this record.
Written by Fenton on
Steve Fenton writes in our music, words, and culture categories. He was Editor in Chief for The Mag and covered live music for DV8 Magazine and Spill Magazine. He was often found in venues throughout the UK alongside ace-photographer, Mark Holloway. Steve is also a
technical writer and programmer
and writes
gothic fiction
. Steve studied Psychology at OSC, and Anarchy in the UK: A History of Punk from 1976-1978 at the University of Reading.
Discover More Music