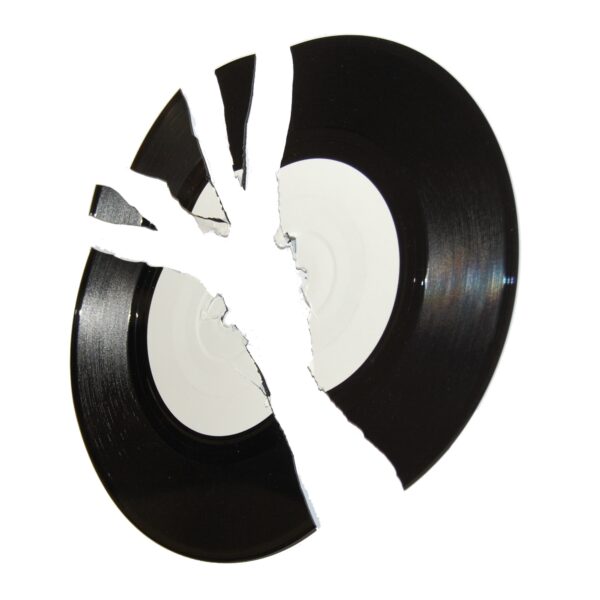 65 Days of Static
Live (The Mirimar Disaster / Chris Clark)
Due to the recent closure of popular Bournemouth venue, Mr Smiths, tonight's bands find themselves performing at the intimidatingly-named Opera House situated just a stone's throw away. If it wasn't for the two guys at the car park who knew where they were going I would never have found it; the entrance comprises of an alleyway, which you need a wristband in order to pass through, and a metal staircase that leads to a side-entrance. All the glitz and glamour of the opera? Perhaps not.
Regardless, once I'm in its pretty cool; ominously lit with minimal glows of deep red on the stage and behind the bar. When I enter the stage is being defiled by a delightfully evil-sounding thrash band called The Mirimar Disaster. This band introduce the vocal-less theme of the night, which surprises me as I'm sure singing is present on the only track of theirs that I have previous heard ('Ten Fifty'). Not that it's much to fret about, in fact the lack of singing allows for a completely unique live experience. The music acts as an accompaniment for the macabre black and white images of torture shown on the two big screens behind the stage. I start to ponder the legality of these videos before my thoughts are interrupted by one of the many cut-throat riffs that frequent each stomping monster of a tune at this band's disposal. Note to self; keep your guard.
Although I'm unsure about the horror flicks, I know what should definitely be outlawed; the amount of people who have turned out early enough to catch TMD. The band members themselves don't seem to mind however, nutting thin air in perfect unison and thrashing around in such a way that transforms this 'empty room' into an 'exclusive performance', something that we're all lucky to be experiencing. Between songs the front man speaks in a timid Sheffield accent that puts a comedic slant on things when compared to the ferociousness of the performance; it doesn't matter how tough they could pretend to be, there's no hiding how chuffed they are to be playing for us tonight.
After I order a drink and almost accidentally walk into the women's toilets (no Freudian theories please) the between band music and visuals alter slightly so that Chris Clark can seamlessly take the reins. His forte is electronica and his mascot seems to be a small blue alien thing that visionaries, The Media Lounge, manipulate for him. Effort has been put into making this live show more entertaining, but it doesn't serve to rid my niggling doubts about live DJ sets.
Imagine a club where nobody danced, everybody just stood staring at the mixing desk and clapping in between tunes. It's a great art form in the wrong context; the fact that there are gaps between each song bothers me too. There are roars of approval (and deservedly so, the tunes are great) but the atmosphere just isn't there. If this type of music was played at more commercial clubs I think would go clubbing more often and in the same vein if people were dancing tonight I would have enjoyed it a lot more. Great music, just not a live gig act. It does serve a purpose though; the lack of watchable musicianship makes the anticipation before 65 Days of Static that bit more heightened.
As 65 take to the stage it is obvious from the crowd's reaction that tonight is a big deal for a lot of people and having only heard them on CD I can not relate, only anticipate. However, nothing can prepare me for the reality of 65 DOS' live show. In terms of soul and musical belonging, the stage is their home. They aren't everybody's cup of tea on CD but that is probably because in order to 'get' what they do you have to experience them in the flesh. As they pound through familiar sections of madness, chaos replaces ambiance and vice versa, a beautiful combination of brutality and tenderness that is driven by live drums and samples combined, filling the room with frantic beats that you can't help but twitch to. During the second tune a guitarist knocks over his microphone stand that he won't be using and a roadie rushes on to put it up again. The guitarist laughs. Somebody hasn't been doing their homework.
Backing out of the increasingly raucous pit I lean on the bar and lose myself in the abstract visuals on the big screens. This is my perfect 65DOS experience and everybody else in the room is enjoying theirs. This is when I realise the real appeal of this band, they put absolutely no demands on us as the audience. They simply provide us with a barrage of sensory indulgence and allow us to pick our favourite parts and formulate our own individual perfect night. Mine involves sipping a pint and forgetting what day it is while the heavy metal nut at the front's is more of an energetic punchy affair. The 65 Days of Static saying is 'never go home' and it is pretty easy to see where this came from. Despite the lack of a singer they somehow reel you in and keep you gagging for more throughout. Joking aside, I would be perfectly happy for them to play until the sun comes up. Who needs sleep anyway?
But alas, all good things must come to an end and as tonight's show closes, so does the tour. To mark this occasion a montage of pictures and snippets of tour banter is played throughout the last song, a tune led by a heart-wrenching (truly) delicate piano accompaniment. Apparently their coach averaged 8 miles per gallon. Now that's rock and roll.
This is easily the best, most original live act I have seen so far this year. If you haven't already seen them I hope for your sake that the front man's claim that they may not be playing live for much longer is either an in-joke or a point blank lie.
Guest article by Matt S.
Written by Guest Writers on
Between 2003 and 2009, [the-mag] had regular contributors from music correspondents covering their local scene. You'll find them all in the guest writers section. The specific writer is mentioned at the bottom of each article.
Discover More Music