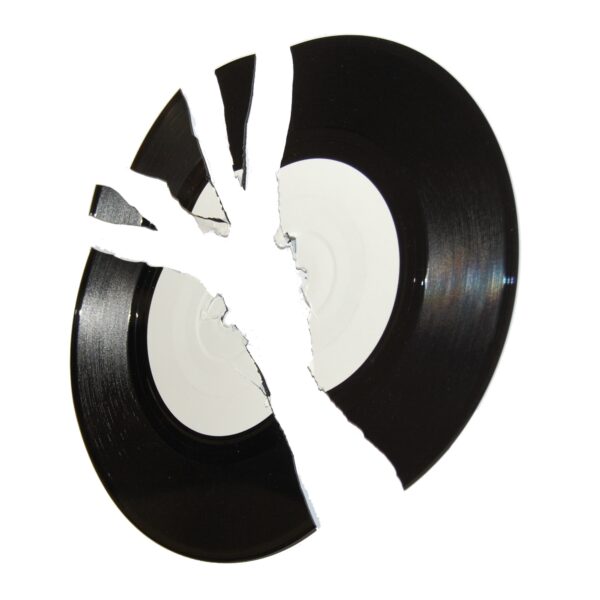 Reincarnationfish
The Burning Airship Promo
Now I'm a sucker for free stuff however, please don't take that to mean that by sending in your spare pair of socks or your mum's phone number it will mean your review will be transformed. That said there is one thing I get worried about, and that's when they send photos in – with my windows and door firmly bolted, I insert the CD into the stereo and await with a little fear and perspiration.
I'm greeted by a baroque style organ intro on 'Burning Airship', okay, then the vocals start with a slight fuzz on it, which is cool and kinda marks his style. Then a thumping bass line comes in, but its not over the top, the lyrics appear and are easy to listen to and a minute and a half into it, I'm starting to warm to this guy – maybe even take the dead bolt off the door.
It's a one-man band, and given that he's obviously spent time on ensuring that every beat and note is in the right place, but it's not so clinical that it loses all feeling.
Then 'We are Angels' starts…OMFG! It begins without much fuss, but there's just something about the lyrics 'An unusual story, with an unusual star' that's captivating, and I don't know why either. Perhaps it's cos I'm from the generation that spent my teenage years listening to old rave and techno tunes, but every part comes together and peaks and troughs at the same time. The chorus again just comes from nowhere and seems to fit perfectly.
Hell, whilst it is probably not to everyone's liking, there is a bit of early Sparklehorse in there with the distorted vocals and the non-annoying techno beat behind it. So far, so good.
'I was Born a Techno Kid' begins a little oddly, but that feeling shortly goes and that could be down to the fact that I've not listened to this style of music for so long, my 'ROCK' ears have become unaccustomed to anything else. A minute in and again everything just fits well together, even the small break, comes back at the right time, but I must say again it is not so manufactured that it loses its emotion, just the reverse, it oozes feeling.
You know what? This guy is alright.
'ShoppingTVBabes.co.uk' is a slight departure from the previous tracks, I don't know if the lyrics are a little too obscure (almost borrowing Shaun Ryders ethic of saying what he reads in front of him), but there's something about the way he talks about that he'll be on TV and everyone laughing at him that makes me think that perhaps its based on some personal experience.
-End-…oh, it's finished. Well, all in all I'm reasonably impressed, this most certainly will only appeal to certain people, but there is definitely some good content within each track. The lyrics on the whole are good and I know the chorus on 'We are Angels' will still be going round my head for the next few days, which is exactly what any half-decent songwriter should be aiming for.
It'd be interesting to see what he comes up with next because on this offering, I'll be making sure that the Editor chucks it my way.
Discover More Music