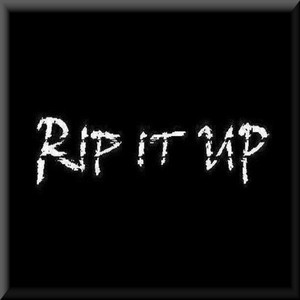 Rip It Up
She's Out of Control / World On Fire
As a preview to their debut studio album which has been chalked up for January 2007, Rip It Up popped through a copy of their double a-side for us to have a listen.
The first track, 'She's Out of Control', is a wiry rocker with fuzzed up guitar chords and growling vocals. I would personally love to hear some real drums behind this track, as the programmed beat is the only bad thing going on musically. The guitars certainly live up to the band name on this one.
Conversely, I actually love the drums on 'World on Fire', which has a psychedelic seventies feel, with guitars wavering in and out on a slow tremolo and hippy-vocal stylings from Rashid Ali. It only takes a few bars to transport you to another place and by the halfway mark you're ready to impart great knowledge. Eat more fruit, nuts and seeds… Pop a drop of lavender oil in your bath and pop this one on.
With two very different songs on this single, it will be interesting to see what the album has to offer next year.
Written by Smith on
Stuart 'Saur' Smith was a prolific writer for The Mag throughout the magazine's lifetime. He combined a day job of temporary office jobs in London with a nightlife of trawling the capital's music venues looking for talent. As well as writing about music, he was a session musician who featured on a number of singles in the 90s. Today, Stuart is a Chief Writer for Phonotonal.
Discover More Music