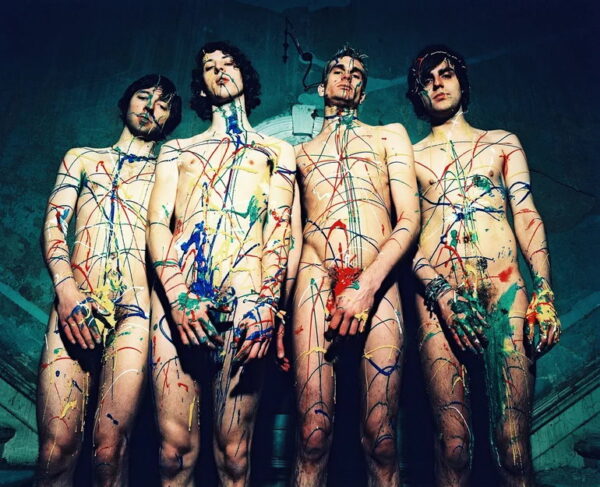 Out From Animals
EP
Out From Animals describe themselves as rock and roll electronica. Here, we have a Ronseal band – it does exactly what it says on the tin. Their sound is indeed a mix of rock and electronica, leaning the Prodigy way rather than directing towards new wave electronica (which is the better way, if you ask me) yet taking the genre to places it has never been before.
These five songs are all based around the theme of education, but this theme takes different guises in each song. In '100 Teachers', the 'teachers' – who are, in fact, people from pop culture – are all picked out by name, which may sound tedious but actually works. The amazingly titled 'I Never Let My Schooling Interfere with My Education', on the other hand, is a more melodic and structured tune, with no less personality but a little more discrete power. Throughout the EP, phat beats and rumbling bass lay the foundations for brilliantly chosen samples and well-executed vocals to tell each little story, yet there is no hint of preaching here.
Their influences may be tenfold, but Out From Animals seem, to me at least, to be a wholly original band who are, I hope, destined for more widespread success. For the time being, they may find consolation in the fact that they made me dance around my room like a prat. This EP is brilliant.
Guest article from Heather P.
Written by Guest Writers on
Between 2003 and 2009, [the-mag] had regular contributors from music correspondents covering their local scene. You'll find them all in the guest writers section. The specific writer is mentioned at the bottom of each article.
Discover More Music