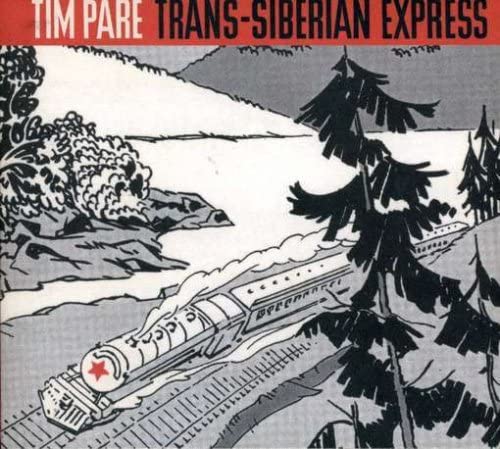 Tim Pare
Trans Siberian Express EP
An interesting set this. On the way back from a spell in China, Pare found himself on a train surrounded by drunk Russian soldiers returning home. Negotiating a swap of vodka for a guitar, Pare found himself some quiet and began writing the songs that make up this six-track EP.
There is no doubt that the pared-down and bleak landscape have helped shape these songs, songs of loss and impending doom coupled with vignettes of hope washed in vodka and sent from Russia with love.
Clearly a man of taste, Tim Pare has gone to the palette well through these recordings and liberally applied washes of mournful cello and piano to gently fingerpicked guitar to present himself as a less morose Damien Rice or even a tranquilised Tom Mcrae.
Songs such as 'Exorcism' or 'Afterglow' flicker and sparkle like candles in winter windows and offer a gentle soothing glimpse into the man's world and show just how good this country is at producing some of the finest quality songwriters around.
If there's a fault to be found I would have to say that more material would have been good. Just when the dark edges and slowly revealing songs start to envelop you the record finishes (six tracks just scrape half an hour). The smart money would have been to develop this set into what could have been a word-of-mouth masterpiece album. As it is though the less is more school of thought seems to have won through and we wait for more (hopefully in the shape of a full length very soon).
Guest article from Ben M.
Written by Guest Writers on
Between 2003 and 2009, [the-mag] had regular contributors from music correspondents covering their local scene. You'll find them all in the guest writers section. The specific writer is mentioned at the bottom of each article.
Discover More Music