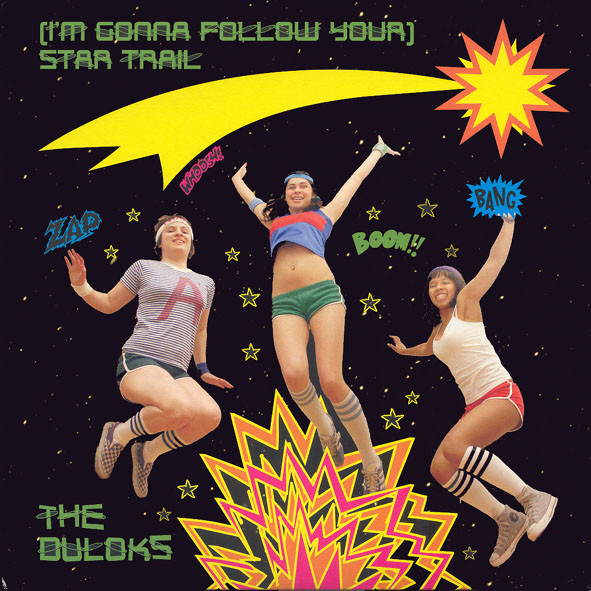 Duloks
(I'm Gonna Follow) Your Star Trail
You never would have thought it, but the seventies-style shorts that seem to be the favoured attire of Duloks seem to have come into fashion this year – so they're going to find themselves right in the middle of the latest wave of the fashion industry.
The music (as quirky as their dress sense) would have been considered before the size-zeros donned the short-shorts and it's a combination of Electro, Rock, Indie and Comedy, which they've named ERIC, that fills their shows and this CD.
From vegetarian chanting to pop melodies, Duloks can spin a song together – but tend to choose not to. You can't fault them for heading down a self-forged path in the song department when it seems to fit them so naturally.
It's a strange CD, with absolutely no individual prowess at any turn. It is, though, one of those records that will find its way into that slim category of bands that inspire other bands – they're often strange propositions such as this.
Watch Duloks – 'Your Star Trail'.
Written by Fenton on
Steve Fenton writes in our music, words, and culture categories. He was Editor in Chief for The Mag and covered live music for DV8 Magazine and Spill Magazine. He was often found in venues throughout the UK alongside ace-photographer, Mark Holloway. Steve is also a
technical writer and programmer
and writes
gothic fiction
. Steve studied Psychology at OSC, and Anarchy in the UK: A History of Punk from 1976-1978 at the University of Reading.
Discover More Music