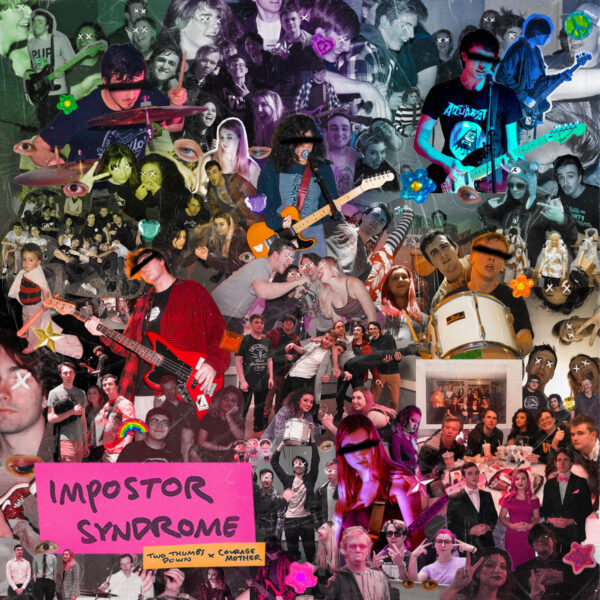 Courage Mother
Imposter Syndrome (Side B)
This is the second side of the Imposter Syndrome cassette tape, with Courage Mother taking over from Two Thumbs Down to supply the next two songs.
With a thick guitar tone leading the way, 'Deception for Betterment' has a great wall-of-sound style with wailing lyrics. It evolves into a fast-paced noise-rock track that (like the A-side) has some references to Pavement in the sound. In particular, the changes of pace sound like something from Slanted and Enchanted or Crooked Rain, Crooked Rain.
Totally unleashed, 'In Memory of Woodbridge Circa 2018' is louder, but has similar elements. The guitar tone is layered and you could stick your arm in up to the elbow. The vocal is low in the mix, which gives it that over-loaded feel that you don't get from pop records. The song switches back and forth between the two main speeds and loops around a few times before it's done.
This is a great slacker rock record that trades dynamics for pure room-filling sound.
Discover More Music