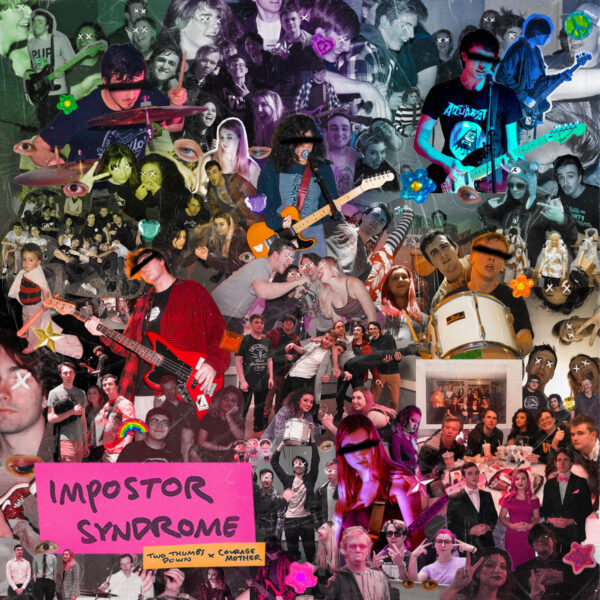 Two Thumbs Down
Imposter Syndrome (Side A)
We have here a two-sided cassette collaboration with a band on each side. On Side A, it's Two Thumbs Down and on the flip is Courage Mother. With deference to this format, this review is presented in the same format, but you won't get any of it snagged in your hi-fi.
So, Two Thumbs Down open with 'See You Later' and it's an instantly appealing indie-disco track with slacker-rock fringes. They have a good ear for a link and the transitions between the sections are particularly noteworthy. There are moments of looseness, but we're not fooled by this – it's all exactly as planned and the clean sections prove this. The beauty of this genre is that there is no lack of control, just a desire to be out of control.
'The Rat King of Burke' is similarly appealing. It has a great tidy intro with metallophone pings that settles into a simple verse. There might even be flutes in there somewhere, which make it sound like a Seekers song from the sixties. All of this is the ebb before the flow of the chaotic chorus with is shouty group singing and fuzzy instrumentation. This is a non-traditional construction that never really returns to any of the previous elements. Then it's all done.
There are elements of Pavement, The Frank and Walters, and The Hold Steady mixed with some neat sparkling guitars and all-out fuzz. It's a yes from me.
Discover More Music