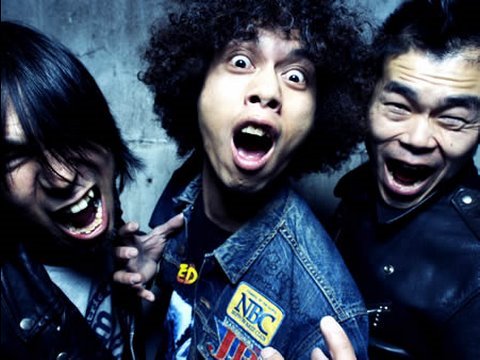 Electric Eel Shock
Live (Careless / Anti-Product)
Finding themselves on yet another decent billing supporting Anti-Product and Electric Eel Shock at The Joiners, Careless had a lot of work to do.
Having undergone something of a metamorphosis during the year 2000, shedding their indie-rock roots and re-appearing with a UK twist on the popular US Skate Punk craze, Careless have had some trouble maintaining their early pace.
A myriad line-up changes and a lack of new material had started to take it's toll on the self-hyped punk machine, but it looks like things are on the up.
The Careless set didn't contain any new material, but the energy has been re-applied to the old songs. Major improvements were evident in the vocals and the overall sound was much tighter. Careless need to get writing so their horde of emo-punk fans, who seem to turn out every time they play, can learn some new lyrics.
Anti-Product had such a striking performance that you won't remember a single song for a few hours after hearing them. With blue-light friendly cyber-wear, oodles of make up, and enough colour to impress Dulux, image was clearly important.
The music was stadium-style rock and roll with more than a little hint of all out Pop and a couple of the songs were just plain catchy. Anti-Product were a spectacle to behold, with their confidence spilling out to infect the crowd.
Being stuck at the bar for the first couple of tracks, Electric Eel Shock didn't immediately stike me as being an amazing talent. Even the enthusiasm of the bar staff did nothing to persuade me. However, five seconds after getting back to the front of the crowd was enough to make my jaw drop. The speed and complexity of the bass guitar, mixed with the talented riffs and solid-concrete drumming just hadn't translated through the old walls.
The words 'rock and roll' featured in every song and every link between songs – and they weren't kidding.
Eye-catching performance moments included four-stick drumming and monitor surfing. Before long, indifferance was transformed into awe. They may not be the hookiest song-writers, but I would go and see them again anytime!
Written by Fenton on
Steve Fenton writes in our music, words, and culture categories. He was Editor in Chief for The Mag and covered live music for DV8 Magazine and Spill Magazine. He was often found in venues throughout the UK alongside ace-photographer, Mark Holloway. Steve is also a
technical writer and programmer
and writes
gothic fiction
. Steve studied Psychology at OSC, and Anarchy in the UK: A History of Punk from 1976-1978 at the University of Reading.
Discover More Music