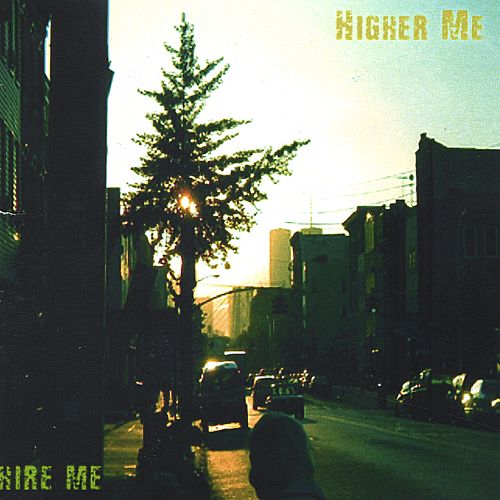 Casaverde
Higher Me, Hire Me LP
Casaverde, based in Brooklyn, consists mostly of Ken Greenhouse. Referring to his band in the third person, Ken describes Casaverde's style as being music that goes against all the unwritten rules of rock and roll.
The music is certainly rock and roll, with a pop feel and some McAlmont and Butler moments throughout. As for breaking the unwritten rules, the song writing and structure is all fairly standard stuff with most tracks building up to a chorus and breaking it down for the verse.
'Too Little Too Late' starts off with a Six-Pence None the Richer acoustic sound, but very quickly finds itself in a bouncy place that has a kind of sixties feel, especially in the vocals. Following on with a similar emotive theme, 'Endless Rain' is where the vocals of David McAlmont are conjured up in the guest vocal of Casey Scott.
'The Buzzard Hovers Over' has a more gritty feel, as if the retro tour moves on by a decade. Less than two minutes later, the mood is swinging sixties again with the ooo-yeahs of 'You Want A Lot'. Lots of neat slide guitar makes this track glide along with a quality bounce.
'Keep Laughing' is the most predictable track on the record, with a chorus that is a bit too familiar in the doubled-up snare and oft-used guitar run. The bass in the verse doesn't quite go as far as holding things together and the lead guitar in the chorus didn't seem to work alongside the other sounds.
Thankfully, 'Never Get to Bed on Time' is much more creative and with it's dusty summer twilight feel and low vocal mix the simplicity of the track gives it a subtle class. It has a satisfying 'ahhhhhh' over the plucked guitar break and a nice rhythm pattern in the verse.
The other moment that the record has to offer is a track called 'Nothing Personal' which contains multiple tempo changes and summons up that dusty sunset once more.
In short, Casaverde have got a well-produced album with several good tunes that nod towards some of the songs that have shaped music as we know it. It may not actually be breaking any rules or treading new ground, but it's a casual rock 'n' roll sound with very little to criticise.
Casaverde Articles
Written by Fenton on
Steve Fenton writes in our music, words, and culture categories. He was Editor in Chief for The Mag and covered live music for DV8 Magazine and Spill Magazine. He was often found in venues throughout the UK alongside ace-photographer, Mark Holloway. Steve is also a
technical writer and programmer
and writes
gothic fiction
. Steve studied Psychology at OSC, and Anarchy in the UK: A History of Punk from 1976-1978 at the University of Reading.
Discover More Music