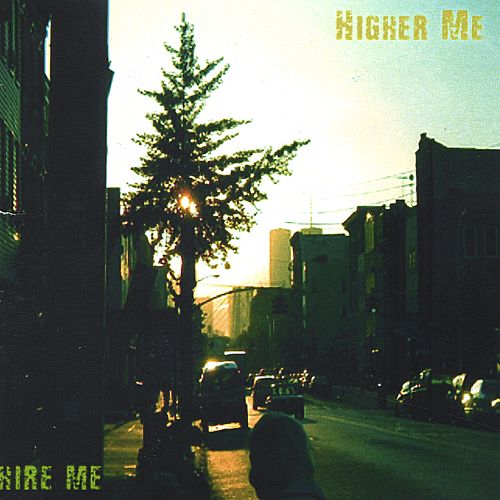 Casaverde
Looking God in the Eye LP
Following on from the Pop Rock and Roll sound of previous album 'Higher Me, Hire Me', Casaverde is back with a second full length album via their own independent label, Radioactive Bodega.
The record opens with the title track, which has the early seventies feel of a David Bowie song. However, this isn't the theme for the LP as the overall atmosphere created by the songs is a power-pop and rock and roll mix that has roots in retro. 'Looking God in the Eye' is a great introduction to the songs that follow.
There are some overtly sixties numbers, such as 'There's Something Out There', which has some great ooooh-ing in the backing vocals, and 'Why Don't You' with it's riffing guitar lines.
My favourite track on the album is still in contention. 'If You Know Me You'll Know' has careful attention to detail in the melody throughout the whole track and combines the song writing styles of Pavement and the Manic Street Preachers. Second contender, 'The Magic', is one of those songs that just sounds better each time you hear it and has the added bonus of some interesting drumming.
There are emotional moments in 'Even Though I'm Not Pretty' and 'Never Marry', which have a bit more of a sombre mood.
The Casaverde biography contains the excellent opening line; Casaverde are Ken Greenhouse! What this means is that all of the great bass runs, guitar licks, drum fills, and vocals are all down to one versatile chap… and he writes all the songs as well! You may remember another drummer that turned all-round musical genius who receives a tribute on this record in the form of 'Talisman', which has a distinctly early Foo Fighters thread.
Despite what must be a fairly lonely process of writing and recording a record, Casaverde has really hit the spot with this one!
Casaverde Articles
Written by Fenton on
Steve Fenton writes in our music, words, and culture categories. He was Editor in Chief for The Mag and covered live music for DV8 Magazine and Spill Magazine. He was often found in venues throughout the UK alongside ace-photographer, Mark Holloway. Steve is also a
technical writer and programmer
and writes
gothic fiction
. Steve studied Psychology at OSC, and Anarchy in the UK: A History of Punk from 1976-1978 at the University of Reading.
Discover More Music