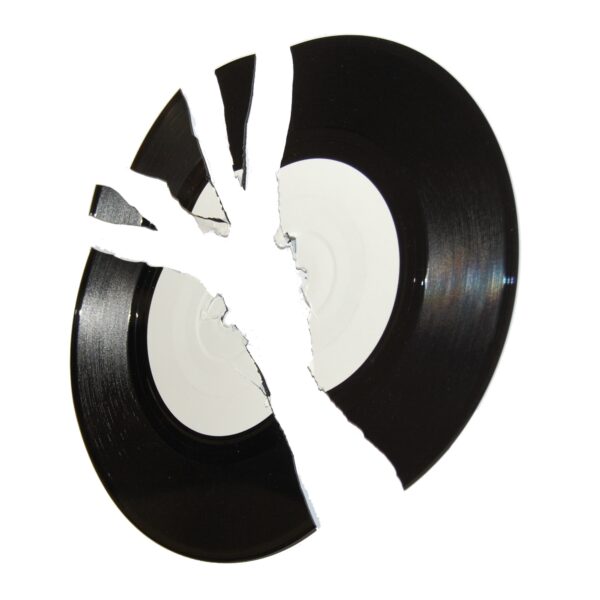 Clearfall
Live (Aiden MacKenzie / Red Lines / Yuffie / Luma / Pylot)
Having an outdoor mini-festival in Glasgow in September may not be the best idea ever but the first T in the Ark event turned out to be a roaring success for all involved.
Kicking off the event was Aiden MacKenzie, an acoustic singer-songwriter with strong vocals. With the wind-chill factor being an influence on both crowd and performers, it was a downbeat start but the sound was initially coming across well and as the set continued, everyone warmed up considerably. With a growling earthy vocal, at times akin to Paul Weller at his grumpiest, Aiden McKenzie had a few good tunes in his set that would make him worth checking out in the future.
Next up were Red Lines bringing a light summery pop feel to the proceedings. Continuing with the acoustic sound, the vocals brought to mind Dubstar although the songs were of a stronger guitar based nature than that band's wet electronica. Red Lines also showed they have a sense of fun by covering a song from 'Josie and The Pussycats' which for all its fluff was quite a good satire on the music industry. The cover was a nice change in pace and fitted well with their own original material.
Yuffie were the first full band to take to the stage and suffered one or two sound problems. The promoters and engineers had done a great job in organising the event but sometimes hitting problems like these is just one of those things. That said, the band were quite confident and their songs were all vibrant guitar tracks. Having heard their CD, its apparent that the set wasn't their finest half-hour but it still had enough about it to warrant a further viewing. The band also continued the trend of playing a cover, with 'California Dreaming' sounding good while also being quite apt for the evening.
As the night wore on, the bands were getting heavier and more rock based. The audience was getting busier with each act, and no doubt buoyed by cheap bar prices, were enjoying the proceedings.
Luma seemed to come and go without making much of an impact. Not to say they didn't have some good melodies but perhaps due to the setting, they never seemed to build much momentum. They did have a collection of fans that enjoyed their set, and the song 'California' is worthy of a mention (apologies for all the sunshine links and references) so perhaps on another night, they would have impressed more.
Pylot are an act who have been plying their trade around Glasgow for a good while and have built up a decent sized following. Their style of music covers rock from the seventies to the modern day without sounding dated. However a power cut curtailed the band a bit but they still to pump out enough tracks to showcase their heavy drumming and incessant riffing.
Front man JP's antics will either enthral or bore depending on your view on rock and roll histrionics but his attempts at scaling the outer wall of the venue aided by two associates was quite humorous. All the while, the band continued their hard rock soundtrack to their singer's random walkabouts.
Clearfall are another band who have featured regularly on the local gig scene and recently supported Kubb in Glasgow. Coming after a few rock acts, Clearfall offered a more upbeat pop style and again wowed their crowd. The singer's attempts to engage the crowd in 'banter' was well received but at times came across as slightly smug. That said, he did have an impressive hairstyle! Clearfall are a band on the up at the moment with a brand of anthemic indie-pop that has been popular of late and with this they should be able to build upon their acoustic led songs.
As the night continued it was clear that, although a few problems were preventing some of the acts from playing their best set, the overall night was a success for all parties involved and hopefully may lead to similar events in the future.
Guest article from Andy R.
Written by Guest Writers on
Between 2003 and 2009, [the-mag] had regular contributors from music correspondents covering their local scene. You'll find them all in the guest writers section. The specific writer is mentioned at the bottom of each article.
Discover More Music