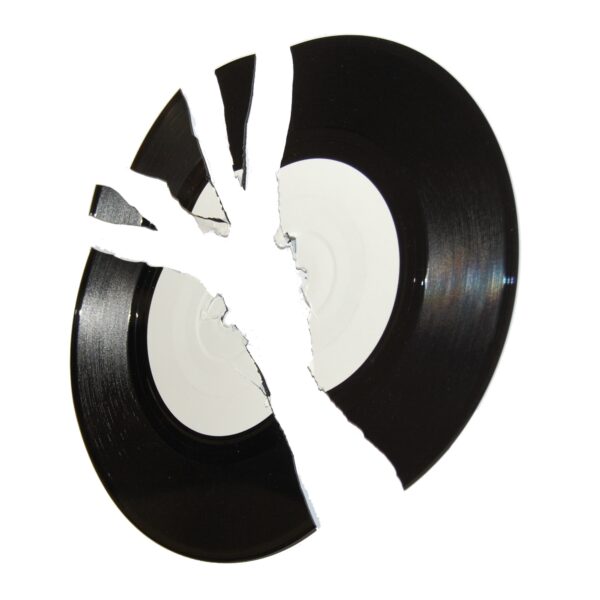 The Oggs
Radiotherapy LP
When you get a CD that's shrink-wrapped in tough plastic, it feels kinda special. Like it's never been touched by human hand; a virgin disk awaiting it's first spin. The feeling was made even more special with The Oggs 'Radiotherapy' album by the addition of a sticky barcode strip underneath the shrink-wrap that stops the case from being opened. This was a job it did far too well. Now we'll never know what The Oggs have to offer!
Not to worry – a small bit of CD archaeology later and the disc is freed and the problem is uncovered with a Columbo style, 'oh, there is just one more thing!' It turned out that the perforated easy-tear bit wasn't quite in the right place.
'Good Enough' is the post-tussle enlightenment, demonstrating that these John Lennon Songwriting Award winners were worth a bit of a struggle. The music is a gently laid back collection of sparse guitars, simple rhythms and a rather unassuming vocal, which has a whispered huskiness that creates a feeling that they're in your living room, having a chill out.
Things move up half a notch as 'Alcohol' makes it's quirky start. The build ups are sudden, moving into a rock and roll chorus that has lots more in the ball department than the opener. To enhance the radio-friendliness of this song, the guitars already sound like their coming in over the wireless.
The Beatles style intro to 'She's a Revelation' is accompanied by a slightly annoying drum sound, which thankfully gets kicked out for the excellently Harrison-esque chorus. It reappears afterwards, but with the distraction of the organ to keep your mind off of it. The addition of string and brass orchestration adds to the already clear influence of this song – 50% John and 50% George.
Lyrical references to avenues and apartments remind us that The Oggs are from New York, rather than Liverpool and this is reflected in the Lisa Loeb melancholic-indie of 'Amanda Says'. The chorus is a slower version of an 'Everything Must Go' era Manic Street Preachers track.
'Waiting for the World' has some clever combinations of acoustic and electric guitars, with drums and percussive beats flying around from left to right and a slightly White Light Motorcade style rock chorus.
The title track ('Radiotherapy' for those that have forgotten already) has the bassy undertones of a cinema advert throbbing away beneath an acoustic guitar. The vocal provides tender treatment for the lyrics as things progress towards further twinkling epicness. This is the first widescreen-indie track I've ever heard, combining a huge picture-house theme and a vulnerable shoe-gazer ballad.
'Get it On', isn't so much a T-Rex rocker as its a bit of a Paul McCartney cheesy bouncy number that brings back those 1970's TV theme tunes – it even has the stepping key-changes for the last couple of chorus run throughs. It's not a bad song, but the sudden progression from big screen to fuzzy small one is a bit of a comedown.
Another theme-tune style track appears in the form of the instrumental 'Nothing to Say', which has whirling spacey-keyboard sounds and distorted guitars before things return to the interesting side of the band in 'I Don't know', which has crumbly guitars and an almost-spoken melody.
It's more like the Foo Fighters' 'Doll' for the penultimate track, 'Can't Complain'. The whispery vocal returns and things sound like the quiet prelude to something fantastic. In fact, placing this song before something like 'Waiting for the World' would have been an idea. Instead, things remain chilled for the chilled piano and synth finisher, 'One in a Million'.
The Oggs are one of those bands where you bear with the slightly dodgy moments because you know that within the next three-minutes you're going to be listening to something that's not only entirely different, but also likely to contain smatterings of entertaining genius.
This album has it all; the odd duffer that is strangely juxtaposed between the songs with gob-smackingly bright ideas and the ones with radio-hugging general appeal with, thankfully, more of those last two than the first one.
Written by Smith on
Stuart 'Saur' Smith was a prolific writer for The Mag throughout the magazine's lifetime. He combined a day job of temporary office jobs in London with a nightlife of trawling the capital's music venues looking for talent. As well as writing about music, he was a session musician who featured on a number of singles in the 90s. Today, Stuart is a Chief Writer for Phonotonal.
Discover More Music