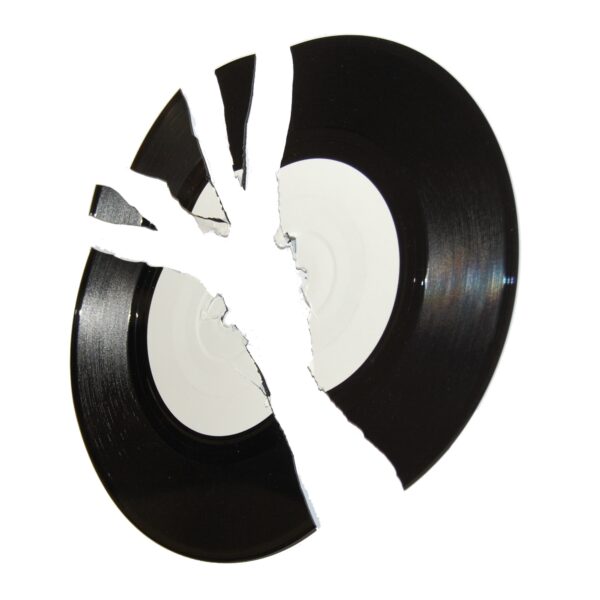 Tinnitus
Filth, Fit, or Thirteen
I got tinnitus when a fellow band member plugged his guitar into an amp that had accidentally been set to maximum volume. The resulting feedback ripped the speaker in half and caused the singer to collapse. Several years on, I'm not sure whether it's gone or whether it's just become part of the furniture. What is certain is that I've used the words 'What', 'Huh' and 'Pardon' with increasing regularity.
With my little tinnitus anecdote over and done with it's time to turn our attentions to South Coast rock-metal youngsters Tinnitus, who sport a diminutive average age of 18½.
A stylish drum fill opens for the metal riffs of 'Dust', which has menacing tuned down guitars and gruff vocals. The drummer treads a thin line between adding intricacy to the track and downright showing off, as he machine guns round the toms whenever the opportunity presents.
'The Author' is opened by a rasping guitar and ambient vocal, as if Clannad had been invited to a rehearsal round The Used's house. The dirty riff keeps it low down and the vocal gets more of an outing, adding more of a melodic chorus with suitably good backing vocals.
Things get even heavier for 'Shenting Philth' and no, I can't shed any light on the title – but I promise to ask next time I get the chance. The riff and pace actually hark back a good few years to the likes of Metallica in their hey-day.
Sparkling noises introduce 'Harmonic', suggesting that things are going to be a bit mellower. This turns out to be the case to some extent, with the title being hinted at by the harmonics on the guitars. The chorus is a world apart from the big rock-metal of the other tracks, heading into emotional rock territory for a brief visit before grabbing a couple of cheap souvenirs and making a return to the grind-rock meets eighties metal for final track 'Passer'.
Tinnitus are talented musicians. They might demonstrate this a bit too much sometimes, but they are lucky enough to get away with it in the context of their songs ( as Alien Ant Farm do – you don't realise just how good they are until you start to dissect things.)
An appealing EP that bodes well for the future of Tinnitus – according to these dodgy ears anyway!
Written by Smith on
Stuart 'Saur' Smith was a prolific writer for The Mag throughout the magazine's lifetime. He combined a day job of temporary office jobs in London with a nightlife of trawling the capital's music venues looking for talent. As well as writing about music, he was a session musician who featured on a number of singles in the 90s. Today, Stuart is a Chief Writer for Phonotonal.
Discover More Music