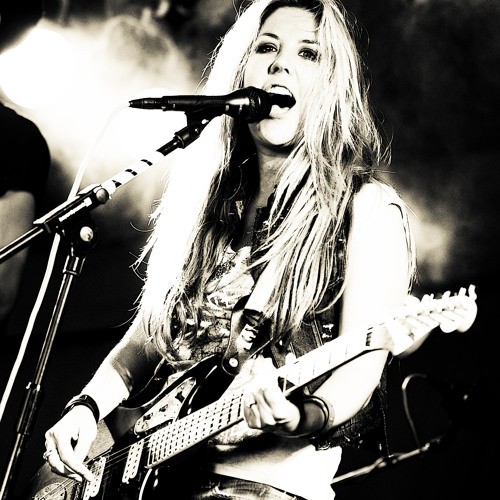 Kenelis
Black Grass EP
Angry, melodic and passionate are the three words that Female-fronted rockers Kenelis use to describe themselves and on this evidence, it's hard to argue. Moments of an intensely angsty wall of noise blend well with the ability to deconstruct their sound into something that's delicate, yet carrying an air of expectation.
'Leave Me I'll Kill You' kicks off with the aforementioned waves of crashing guitars that break across the sands of an emotional verse that builds and falls in frequent tides. The chorus actually disguises itself as one of these build up's and loses a little of the impact it could have had, but this is a minor issue in an otherwise great song.
The more straight forward construction of 'Isn't About You' benefits from a strong chorus filled with straight forward simplicity and hooky vocals.
'Black Grass' crashes along with a pace that rocks the body back and forth and causes mild pouting to manifest itself alongside a bit of a frown. My mum has a black grass – and it starts of green, turning black as it gets older. This song starts off black from the first note and stays there right till the end, leaving your hi-fi in a smouldering quivering heap.
Rounding up the EP, 'Safe' is indeed less scary than its predecessor but remains firmly rooted in rock. The verse is reminiscent of Feline, while the chorus takes a grungy direction.
Kenelis sound like Halo, mixed with a little Placebo, Feline and Hole. A strange mix, but it works with the four diverse tracks on this EP.
Written by Fenton on
Steve Fenton writes in our music, words, and culture categories. He was Editor in Chief for The Mag and covered live music for DV8 Magazine and Spill Magazine. He was often found in venues throughout the UK alongside ace-photographer, Mark Holloway. Steve is also a
technical writer and programmer
and writes
gothic fiction
. Steve studied Psychology at OSC, and Anarchy in the UK: A History of Punk from 1976-1978 at the University of Reading.
Discover More Music