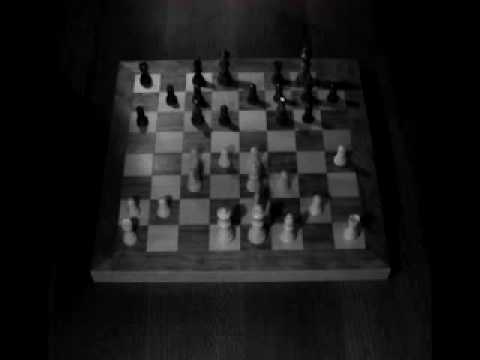 iLiKETRAiNS
A Rook House for Bobby
Its all a question of influence. For instance when Noely G was sat around in a room full of Jam records and John Lennon posters it wouldn't take a great visionary to see where it was all headed. Leeds based iLiKETRAiNS however have been together just long enough to spend the last eight years absorbing every note that Mogwai, Slint, and a thousand other post rock heroes have ever laid to wax.
'A Rook House for Bobby' is the true story of nutcase, Chess Champion Bobby who had his fillings removed and generally went a little off the rails before fleeing to live in exile in Iceland. While not the most immediate of rock n roll stories, when told over funeral guitars and a steady, unrelenting drum pattern, the tale takes on almost biblical proportions. As the track progresses further it is akin to opening a post-rock pass the parcel, with each layer of slowly unfurling melody revealing more and more before finally exploding in a cathartic burst of sprawling guitars while a disembodied voice floats around the mix like a lost soul cast out to sea.
B-Side 'The Beeching Report' is even more mournful in tone and more striking in delivery. Ethereal keyboards and a skeletal acoustic guitar line wind around the speakers providing scant consolation for a distraught vocal line. The track features fellow Leeds noiseniks Forward Russia and This Et Al and is possibly the most haunting track ever to be written about the decline of the British Railways.
Coupled with a brace of limited edition singles last year iLiKETRAiNS are quietly building a very solid foundation and a long player this year is eagerly anticipated in this here neck of the woods, if nowhere else!
Guest article from Ben M.
Written by Guest Writers on
Between 2003 and 2009, [the-mag] had regular contributors from music correspondents covering their local scene. You'll find them all in the guest writers section. The specific writer is mentioned at the bottom of each article.
Discover More Music