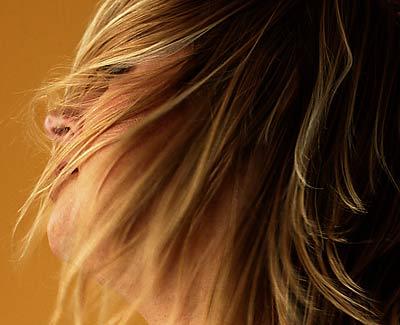 Jane
Seedling LP
Jane's story isn't a short one, as I found when I tried to summarise the series of transitions that took Jane from being a teenager dreaming of becoming a singer while giving customers bad haircuts, through a marriage and childbirth, an amicable divorce, ten years of single motherhood, falling in love with next-door-neighbour Colin, remarriage, childbirth, and a drunken party that rediscovered her singing talents.
Actually, that seems to have covered the main points much better than the epic biography I was in the midst of writing and to be honest, I want to talk about the music.
If this was the first record you'd ever heard from Jane, you might be fooled into thinking this was a bit of a country record with added Dillon style flourishes. This is because 'Never Thought it was Love' is strongly flavoured in a way uncommon to the rest of the songs.
This is demonstrated as soon as the world-pop intro to 'Place to Find You' kicks in. Euro-keyboards and funk bass are the main feature with some subtle guitars picking away over the top. A beautiful acoustic version of this song finds a spot towards the end of the record and is actually even better than the 'full' version as the vocal has lots more space and the music is more timeless.
'Show Me Where the Lonely People Go' is even funkier than it's predecessor and the vocal shines in the pacey verses and chorus. This is a much better indication of what the album has to offer, with pop-funk flourishes and a vocal that's in charge of the song.
Interludes are supplied by 'Never to Blame', which has moments that are reminiscent of Sam Brown and 'Daddy', with it's sombre American sound ( a little like Bon Jovi's Young Guns era.)
The title track is a fitting ending to the album, capturing the essence of the triumphant melancholy that is at the heart of the record – with each bright moment, there is always a moment to keep things rooted to the ground, which is good news if you're a seedling.
This record isn't just about a neat collection of songs with enough musical diversity to have wide appeal and enough stability at it's core to weave a thread of unity between the songs. It's not even about the great vocals in 'Show Me Where…' and the acoustic 'Place to Find You'. This is about Jane's dream and about how her life has turned out ( I believe she has four seedlings of her own to take care of now) and how it's possible to forget your dreams.
Before I go off on one, demanding that we all strive for our dreams before they are lost, I'll finish up by saying that Jane's Seedling LP has certainly grown on me after a couple of spins.
Written by Fenton on
Steve Fenton writes in our music, words, and culture categories. He was Editor in Chief for The Mag and covered live music for DV8 Magazine and Spill Magazine. He was often found in venues throughout the UK alongside ace-photographer, Mark Holloway. Steve is also a
technical writer and programmer
and writes
gothic fiction
. Steve studied Psychology at OSC, and Anarchy in the UK: A History of Punk from 1976-1978 at the University of Reading.
Discover More Music