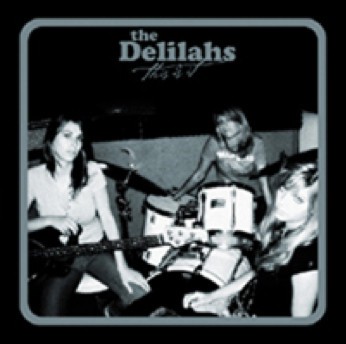 The Delilahs
This Is It
When The Delilahs sent in their new single for a review, we decided that we'd cut something in order to give them a couple of columns (groan)! Poor biblical-reference jokes aside, The Delilahs are actually a three-girl Swiss band that have been compared to Blondie, Elastica, and The Pretenders.
With this in mind, it's less surprising that the track feels so British with the chorus coming straight from the USA – and we're not just talking about the references above, although they are definitely an indication of this songs direction. The vocal is Pearl Lowe mixed with Chrissie Hinde and the bass is undeniably Annie Holland.
The lyrics are disarmingly naive in the verse, becoming slightly saucy in their sexy delivery in the chorus with lot's of 'uh's and 'yeah's appearing between the 'This Is It' hook line. Things get downright suggestive towards the end of the track, although the 'going down' lyric does seem to refer to going to prison (but I can dream).
This single is a keeper!
The Delilahs Articles
Written by Smith on
Stuart 'Saur' Smith was a prolific writer for The Mag throughout the magazine's lifetime. He combined a day job of temporary office jobs in London with a nightlife of trawling the capital's music venues looking for talent. As well as writing about music, he was a session musician who featured on a number of singles in the 90s. Today, Stuart is a Chief Writer for Phonotonal.
Discover More Music