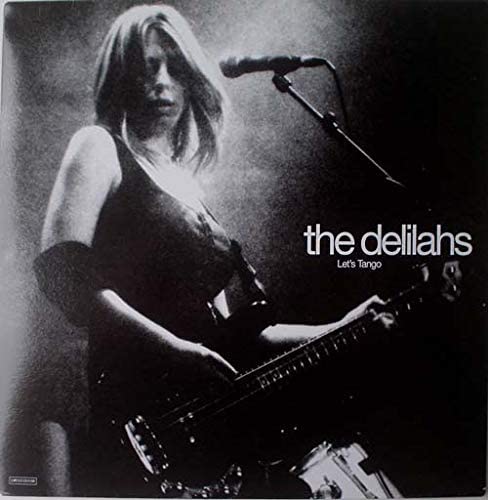 The Delilahs
Let's Tango
The Delilahs will be a confusing prospect to the average bloke. This would have included me had I not accidentally sat on an oestrogen-filled needle at my doctors surgery. You see, on the one hand these are three young, beautiful and talented girls playing gritty rock and roll with fierce determination and on the other, it's all break-ups, intoxication, and football. What?
'Let's Tango' is the offer you can't refuse, sticking some really neat guitar work alongside pushy drums and bass. The Delilahs are mixing up the likes of Elastica and Powder and it's very much a stomping Britpop revival.
Having played football for eight years, you can shed any cynicism you have about girls singing about football when The Delilahs knock out the no-nonsene rocker 'One Nil At Home'.
So after asking us to Tango and singing to us about footy The Delilahs can surely expect a post-bag full of marriage proposals. However, once you've got your blood pressure under control, there is still the music to get back to.
The Delilahs Articles
Written by Smith on
Stuart 'Saur' Smith was a prolific writer for The Mag throughout the magazine's lifetime. He combined a day job of temporary office jobs in London with a nightlife of trawling the capital's music venues looking for talent. As well as writing about music, he was a session musician who featured on a number of singles in the 90s. Today, Stuart is a Chief Writer for Phonotonal.
Discover More Music