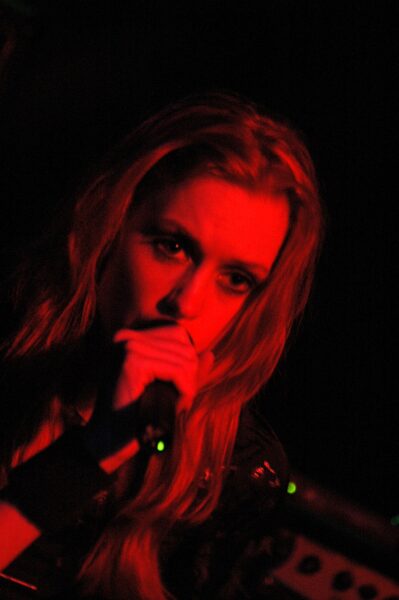 Uniting the Elements
Adrenaline LP
If my employer is lucky, I turn up about four days a week. If they're really lucky, I even do something other than use the tea and coffee and clog up the less mentionable facilities. A combination of my tardy attitude to work and Uniting the Elements rather dedicated approach means they gigged more times than I managed to 'log-on' at work.
As if further proof was required as to my lack of get up and go, on top of a couple of hundred gigs, UTE also recorded a fourteen-track album last year while all I managed by way of extra-curricular activity was to move my furniture around to reduce the reflections on my TV screen.
Adrenaline is a pick and mix of rock, punk, and semi-industrial music with more than a few radio-friendly moments courtesy of a finely-tuned vocal. After the title track opens proceedings with a stream of pacey heavy rock, the record begins to divide itself between some very distinct styles.
The first of these is a continuation of the heavy rock theme set by the opener. The vocal slips between Siouxsie Sioux and Bonnie Tyler while the guitars pump out rocky riffs to accompany crashing drums and simple bass lines. 'The Drive', 'Dear Dread', and 'Fool You Again' head down this path and require a few listens before they begin to grow on you.
In order for the CD to get enough plays for these songs to take root, 'I Will Find a Way' and 'Crave on Raider' set out towards a more contemporary rock sound with more guitar hooks and wider melodies that soar to new heights in the chorus.
There are a couple of surprises in store, with a brace of rock-rap tracks. 'BG Body Groove' is one of the best tracks on the record, with the guitars approaching the territory of metal and a Kittie style spoken intro before the MC'd vocal kicks in. 'VIP Survivors' is similar in sound, with sci-fi lyrics and heavy sequenced bass tones.
Throw into this mix a couple of emotional rockers and a hint of industrial metal and you've got a bit of something for everyone on the alternative circuit as well as a few bits for the pop fans.
The record isn't exclusively centred around a few hooky guitar lines, so it isn't going to be the instant hit that pop bands enjoy. It's more of an acquired taste for the discerning listener.
Photo by Mark Holloway.
Written by Smith on
Stuart 'Saur' Smith was a prolific writer for The Mag throughout the magazine's lifetime. He combined a day job of temporary office jobs in London with a nightlife of trawling the capital's music venues looking for talent. As well as writing about music, he was a session musician who featured on a number of singles in the 90s. Today, Stuart is a Chief Writer for Phonotonal.
Discover More Music