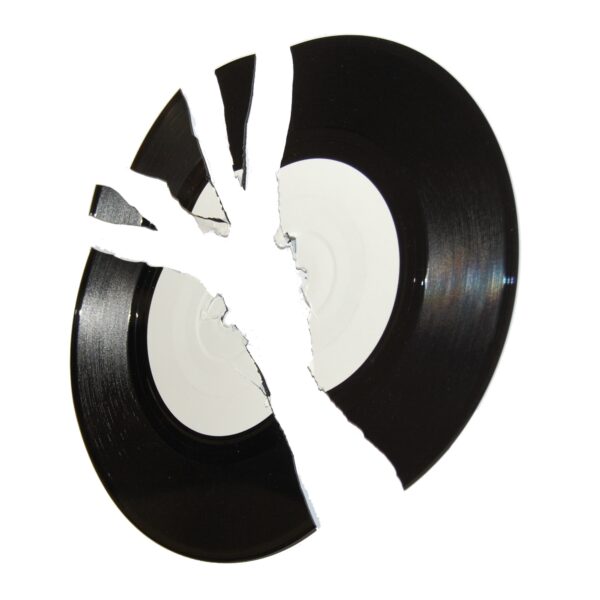 Paper Cuts
Born on a Slippery Slope / Stand Up Be Counted
These are boozing, schmoozing, carousing regular guys and we know that because they tell us so. Their website and MySpace biographies leave no doubt that these are the kind of wild-ass party punks who would definitely, if the occasion demanded it, drink paint. So why so grim? Their songs have a dourness that isn't always attractive.
'Born on a Slippery Slope' sees a bloke at home, watching his telly. It's telling him what to think, so he's clearly either addicted to drugs, or Big Brother, or just trapped in one of those awful dystopian realities beloved of disaffected indie boys. It's preferable to the head-butting sloganeering that is 'Stand Up Be Counted'. In the latter, the guy simply gets in your face and shouts at you to get involved for three minutes.
Confrontational stroppiness does them no favours lyrically, but the music itself benefits. The guitar and drums bang away like a big man hitting a heavy punchbag again and again, with murder in mind. The Killers, a big influence, would be proud of such a chunky racket. And, damn it, 'Born on a Slippery Slope' really is quite good, convincingly on-the-edge and, if not unforgettable, certainly fit for consumption.
XFM can play it any day of the week if it means less of the Kooks. Come on though… 'Stand up be counted/ stand up be counted'. He sounds like the editor of the Independent. More magic wouldn't go amiss.
Written by McLaughlin on
Stuart McLaughlin was a regular write for [the-mag] and was frequently seen in live music venues in search of great new music.
Discover More Music