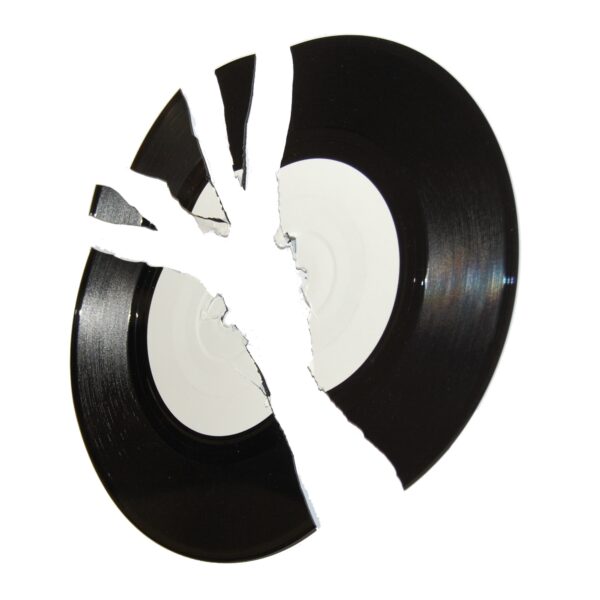 The Bees
Hi Fi Festival Live (Envelopes / Crazy P / The Brakes)
As I walked through the VIP campsite at 1pm, the sight of pale, cross-eyed humans shuffling between the tents made me wonder if I had stumbled across a the film-set of 'Shaun of the Dead 2'. It wasn't undead flesh on offer though, just hung-over festival-goers that probably hadn't stopped partying until the early hours and had yet to break through the pain barrier in order to get back into the partying mood.
As I settle down in the band-tent with a fag and a beer, Envelopes take to the stage. The band consists of four Swedes and a Frenchman with male and female vocals.
Okay, having to be the first band of the day when most people still look like zombies is no easy task, but that's no excuse for slack vocals. Shouty singing from Henrik Orrling and a flat vocal from Audrey Pic are worse than a hangover ( well they certainly don't help). Ear-punishing vocals aside, they sound a little like early Blur, with Feeder-style catchy lyrics but they just come across as too amateur with bad singing and boring riffs.
To sum it up, the song that Henrik seems to get most excited about is one about an answer phone message where the singer repeatedly sings 'you have been put on hold.' Oh dear. Perhaps it's time to put these guys on hold.
After a brief look around the festival and being offered six pills for a tenner (which is a little expensive for Alka-Selzer) I run back to the tent to see Crazy P. It's funny, but hearing the name of this band made me think they would be crap, perhaps I was imagining crazy frog. Whatever the case, they proved me wrong.
This beautiful group call themselves a production team as well as an 8-piece live band and DJ. The stunning and powerful voice of singer Dani grabs every member of the audience and is reminiscent of Massive Attack and Goldfrapp. She tells the audience Crazy P want to give you a good time and they do just that. The energy and talent of the group are blended perfectly with great hooks and exciting music and, while the set contains lots of variety, it's mostly great catchy dance tunes mixed with a slice of rock which make up this astounding live show.
The band are intelligent and experienced and work well together – Dani really listens to the music; when the bongos play in a clockwork rhythm she moves her hands in a ticking clock motion. Her dancing at times is slightly Kate Bush-esque but with more modern style making this a definite must for anyone with the vaguest of leanings in this direction.
The Brakes should be a super group, with members including two brothers from Electric Soft Parade and a chap from British Sea Power. However it was a shock when the first three songs were no longer than one minute each with a 'noise' coming from front man Eamon Hamilton as he screeched in a tone 13 year old Goths would be proud of. At one point he attempts to win us over by telling us all to 'shut the fuck up', but for some reason this fails to achieve the desired result.
A couple of moments are good, with some songs having some rocky catchy riffs, but its all too predictable and, as the chorus sets in, it's the same old shouting from the front and repetitive drum beats we've all heard all before. It seems a shame as Eamon actually has an unusual voice that could be put to better use.
The band attempts some country songs, including a cover of a Johnny Cash number, but it really gets bad when the band brings on a young girl to accompany them and seem to forget to turn her mic on. It smells of karaoke down the local community club; musically it's very tight, but the singing isn't that good and it gets boring really fast.
Next up is a three pound burger and a visit to the toilets, which aren't nearly as bad as previous festivals lead me to expect. They've been cunningly placed on a high-point so everything can flow nicely – quite like the festival as a whole. There's a lovely atmosphere (alright, it wasn't a completely perfect analogy), chilled out with the majority of the people being there for the music, not to set fire to the toilets and piss over your mate's tent. It's a lovely weekend with the sun shining on proceedings, like some kind of divine approval.
The Bees are the perfect band for a sunny Sunday afternoon (in the absence of The Kinks of course!) If you want a band that's down-to-earth, these chaps from the Isle of Wight have worked their way from their first record, which was recorded in a shed, to their latest, which was recorded in a basement.
A hesitant start suggested front-man Aaron Fletcher lacked something in the stage-presence department, but as the set progressed he relaxed more, feeling the music and managing to get the crowd going to the point of some hilarious ska-dancing.
Jazz and funk both make strong appearances, with plenty of experimentation and some great guitar solos. Trumpets, loud speakers, tambourines and maracas all add to the scene of funky, laid- back pop. Great for chilling and a good way to get things ready for the big dance acts that were headlining the festival.
Guest article from Laura W.
Written by Guest Writers on
Between 2003 and 2009, [the-mag] had regular contributors from music correspondents covering their local scene. You'll find them all in the guest writers section. The specific writer is mentioned at the bottom of each article.
Discover More Music