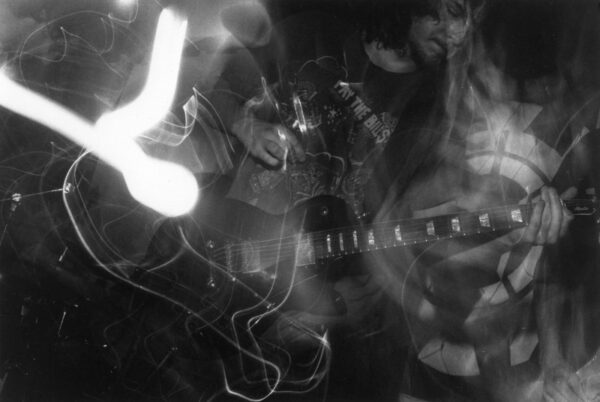 Flies Are Spies From Hell
Live (James Severy / The Delibrates)
Flies aren't spies from Hell. My money's on wasps, or those midges you get in the Scottish Highlands; pick a sumo wrestler clean in half an hour, they would. These particular Flies are charming young fellas from Chichester with a bent for Godspeed! style instrumental excursions. Moreover, they've had the downright crazy commitment to each have a different word from the band's name tattooed on their arms, so they deserve our admiration at the very least.
In the week after Syd Barrett died, a smartly-dressed chap purveying acoustic whimsy should be the ticket. Support act James Servery doesn't quite cut it, though it would help if he was audible – Chris from Flies are Spies likes his lyrics, though. Ostensible headliners The Delibrates can be heard all right, but offer little more than bar-band rock. Furthermore, Mr. Frontman, you can only get away with those crimson leotard pants if you're Freddie Mercury, or at the very least Johnny Borrell.
Flies are Spies are definitively the top players tonight. They open on a gentle piano trip but when the rhythm section kicks in, the music sounds ten times nearer your face than on record. It's a fine template and, whether they digress into fretboard extravagance or a ferocious drum climax a la the Pumpkins' 'Tonight, Tonight', there's always a rope connecting them to a beautiful melody.
'Might Crush The Sky', their loveliest song of all, resembles one of Feeder's most wrenching moments, say 'Just the Way I'm Feeling', stretched out on a microscope slide, dissected to the very DNA. It's immediately followed by the kind of filthy blues metal that would only benefit from a pervert howling about schoolgirls over the top. Dig the spare mic at the front, which must be for Bon Scott's ghost. Also, the tender care with which Chris bends over his guitar pedals is quite moving.
The tattoo thing makes sense very quickly. Lost in their music, these unassuming lads are five parts making one spectacular whole.
Written by McLaughlin on
Stuart McLaughlin was a regular write for [the-mag] and was frequently seen in live music venues in search of great new music.
Discover More Music