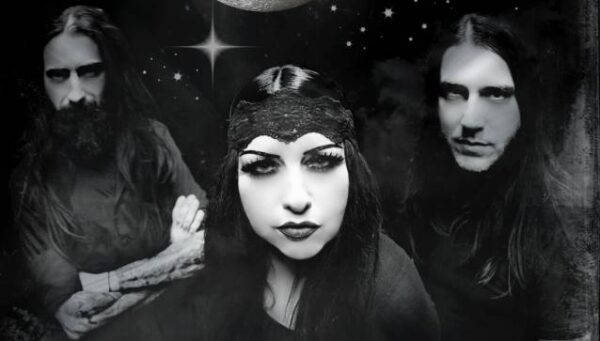 My Ruin
Live
Whether you're a metal fan or simply want to see a band that show that they really love what they're doing, My Ruin caters for everyone. Their stage presence is hard to match, with each member vying for your attention at the same time – it's never been truer that My Ruin are definitely not just 'The Tairrie B Show'!
Tonight the way they intertwined old songs with brand new ones was commendable, not only because it made for great music, but because it drew in both old and new fans alike.
Matt LeChevalier (drums) was wonderfully brutal in his musical assault. Only having recently joined the band, he managed to play the old tunes so well you could be forgiven for thinking he might have wrote the parts.
Similarly Chris Lisee (bass), though having been a member for slightly longer, would also have you believing there was no one before him. As the band themselves commented 'Chris brings a positive energy to the band and we feel like we've known him forever', and this was ultimately reflected in the audience tonight.
Mick Murphy (guitar) is a familiar face, having been part of the band since 2000, and he and Tairrie (vocals) were solely responsible for the recording of the latest album, The Brutal Language (released earlier this month on Undergroove Records), after the departure of the old bassist and drummer. They are also in a long term relationship together and you can really feel the chemistry they have both on the record and on stage.
Mick is a phenomenal guitarist as the visibly blown away crowd would testify after witness the Neanderthal (Mick's side project) medley played as the last song.
Finally, Tairrie B, who describes herself as the band's 'lead screamer' had stage presence in abundance tonight, a facet that she somehow manages to better every time I've seen their live show. Five minutes rarely go by on stage when she hasn't grabbed onto someone in the front row of the audience and had them scream into the microphone with her, and tonight was no exception. Despite popular belief, I can also confirm she is very friendly and approachable, and seems to genuinely appreciate the attention she gets from fans, as all the members do.
It's been said that Tairrie spends half her time in the crowd, which is partly true! Such a devotion to the people who buy their albums and pay to see their shows is a wonderful, and unfortunately, rare thing to see.
Guest Article from Louise G.
Written by Guest Writers on
Between 2003 and 2009, [the-mag] had regular contributors from music correspondents covering their local scene. You'll find them all in the guest writers section. The specific writer is mentioned at the bottom of each article.
Discover More Music