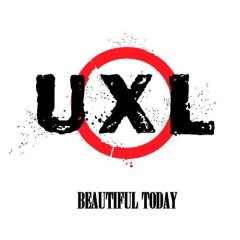 UXL
Beautiful Today
'Beautiful Today' is the religeous-sounding epic debut from Birmingham rockers UXL. You might have heard of these boys before under the name Elixir, but it's a new name and new knuckle-down-to-business attitude for 2006.
It's a combination of smokey American-style rock, Gospel tinged chorus and choral backing vocals that summon this feeling, with guitars switching from floaty to riffy. Things are very tight, but remain exciting due to the rawness that's been allowed to remain despite the tidy mix.
The b-side, 'Drowning Man' is an acoustic-synth blend with melancholy melody and sombre music. I personally could have done with some more of the awesome guitar from the first track, but beggars can't be choosers and this is a decent enough song.
'Beautiful Today' is out on 6th August as a download or on the 14th as a proper plastic product.
Written by Smith on
Stuart 'Saur' Smith was a prolific writer for The Mag throughout the magazine's lifetime. He combined a day job of temporary office jobs in London with a nightlife of trawling the capital's music venues looking for talent. As well as writing about music, he was a session musician who featured on a number of singles in the 90s. Today, Stuart is a Chief Writer for Phonotonal.
Discover More Music