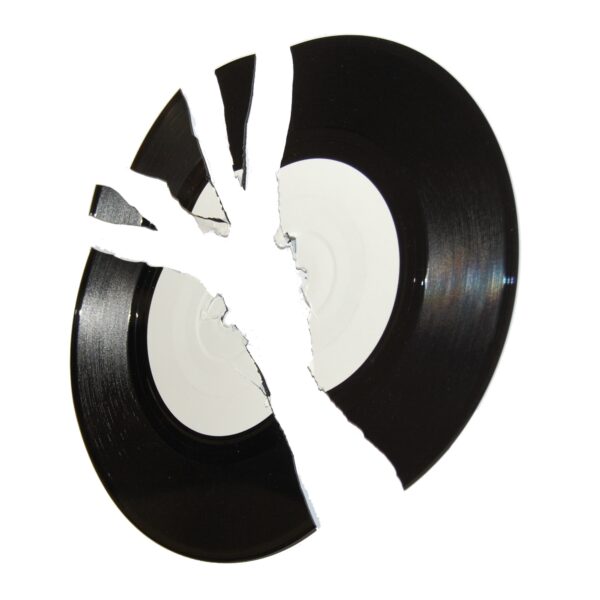 Weaver
Live (Doctor Fonda)
Unfortunately the wonderful world of London transport conspired to ensure that I missed the entirety of Doctor Fonda's set. I'd love to tell you all that they played a flawless and blinding 30 minutes but, alas I can't. Suffice to say I'll no doubt catch them the next time round. Sorry guys.
However, I can confirm I was present and indeed a little excited when Weaver took the stage.
Weaver are a Birmingham band which, in five years of existence, have played a multitude of prestigious venues from Liverpool's Cavern Club to Carling Academy in their home town supporting Ocean Colour Scene in December 2005. Before joining up with OCS again this autumn they are keeping themselves busy by playing club gigs up and down the country. Their performance at London's Storm club in Leicester Square on July 7 supported by Doctor Fonda was one of those pre-tour shows.
The band grew on the fertile ground of stylistic changes of the 90s and this could be the reason why they don't draw their inspiration from any exact source or era. There are hints of classic acts like the Who and Paul Weller in their music, as well as some jazz influences but, while the band recognises their inherited culture, their music is based on their own experience and imagination. Weaver's songs are about a relationship between heart and mind and have meaning which goes beyond simple entertainment. The band describes what it is like to be human in a contemporary British city and there is a lot of flair in their music, as well as longing, heart-felt emotions of sadness and hope.
The band opened their set with 'Lies', a vibrant and expressive tune which lit a spark in the audience in a matter of a few seconds. This song was a lot of fun to get into, the band presenting no dogma, no demonstrations, just pure energy and vigour. Singer Ash, who is also the sax and keyboard player as well as the main songwriter of the band, is a charismatic and inventive musician who gets his message across in a passionate and sincere way. He is an experienced singer with a powerful voice and emphatic intonation.
Weaver have been playing together for five years and it shows. 'Out of Sight' is a densely structured, dynamic song, and at privileged moments the band sounded almost like the early Who, with drummer Jon laying down an imaginative, ornate foundation, and bassist J giving it an extra dimension with his strong, direct bass lines. Given that Weaver is a one-guitar band, J has an extra responsibility of keeping the backbone of their music together and he is the perfect man for the job. His playing was solid and assertive while still being able to maintain a flowing, flexible technique.
'Ghost' was another highlight of the show. It is a moving song about ending solitude and suppression and it sounded thoughtfully emotive without touching on sentimentality. Ash played keyboard and sang with a feeling which related a sense of a true life experience. The solo provided by guitarist Greg was a great testimony of his natural feel for what works in this band. His rich, vibrant Les Paul sound gave a touch of old-school British class to the song, a refined, elegant quality found in earlier guitarists like Jeff Beck and Mick Taylor. Greg is the kind of musician who knows how to make a perfect understatement while still remaining spontaneous and original. His playing is slightly elusive and stands in contrast to the exuberant, abundant style of the band's rhythm section.
The band finished with 'City Lights', an uplifting, affirmative song with a great sax solo and a slightly 80s feel to it, but still original and impulsive. By the end of this number Jon and J started to have so much fun, the rest of the band picking up on their energy so much so that you wished they would carry on for at least a little while longer. The fact that the set lasted for only 30 minutes was doubly disappointing given that the band has over 100 songs in its repertoire.
It is sometimes said that different times require different images. Weaver doesn't have an image because today's thinking audience is very cautions about buying into one. Contemporary life seems so complex that no sales pitch can successfully embrace its intricacy. The great thing about this decade though is that the best way to stay in tune with the times is not to have an image at all and to be true to who you are.
Weaver are a perfect example of this stance. When the vulnerable are being constantly lied to by a horde of manufactured acts out there to make a quick sale, this band rigorously avoids any business of selling a product or a lifestyle. They are a kind of band whose raison d'être is conveying experiences of contemporary life – varied, complex and sometimes confusing, while still providing entertainment that is exciting and inspiring.
Guest article from Alyssa O.
Written by Guest Writers on
Between 2003 and 2009, [the-mag] had regular contributors from music correspondents covering their local scene. You'll find them all in the guest writers section. The specific writer is mentioned at the bottom of each article.
Discover More Music