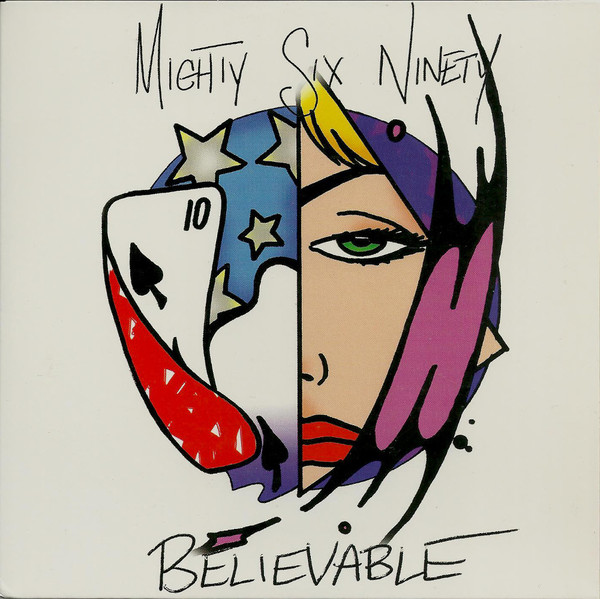 Mighty Six Ninety
Believable EP
Mighty Six Ninety release Believable on the new up and coming label Kids which has helped iLiKETRAiNS find an opening at Fierce Panda and also have hotly tipped The Silent Type on their books. But where these bands head Mighty Six Ninety look to be aiming in another direction
'Believable' is a short catchy track with hooks that will remind you of eighties pop at its best. And, with the industry looking to revive the eighties yet again, it seems as though Mighty Six Ninety are hitting the market at just about the right time. However, as this band progress and move further into the limelight they're sure to find themselves part of a scene rather than leading the way.
The vocals fail to stand out from most bands and even though the tracks are put together well and have you singing along there lacks an element of individualism which could make them your next favourite band.
If you're inspired by eighties pop then this, and the forthcoming album, will be in your collection. But with so many acts following suit, Mighty Six Ninety will need a bit of luck and determination to climb the ladder. Though, if they find their opening they are sure to break through and become a successful band.
Mighty Six Ninety hold a lot of promise if they can land themselves in the right market and, along with the label Kids holding another couple of gems awaiting release, things are certainly moving forward – even if you don't mind reverting back to the eighties to get there!
Guest article from Matt C.
Written by Guest Writers on
Between 2003 and 2009, [the-mag] had regular contributors from music correspondents covering their local scene. You'll find them all in the guest writers section. The specific writer is mentioned at the bottom of each article.
Discover More Music