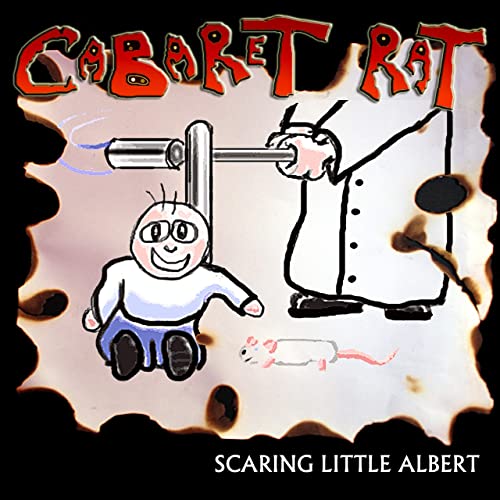 Cabaret Rat
High-Class Hooker EP
Proudly declaring his affiliation with the refuse of Bath City, Cabaret Rat is a musical smoothie made up of one part poet-punk mentality, a litre of fuzzy bedroom-band pop, and some freezing cold chips of the Rocky Horror picture show rock-musical.
It all starts off with the plunky bass guitar of 'High Class Hooker'. I realise that 'plunky' doesn't feature in the Oxford English Dictionary at this stage – but you all know what I mean when I say 'plunky bass guitar', so it can only be a matter of time.
You can't help but smile at the chorus line of 'You're such a pretty, pretty, pretty… high-class hooker…'. The harmonies lock in tight, the guitars sparkle and you can imagine being almost pleased to have had this song written about you. Almost.
Musically, all of the tracks are equally successful. Vocally things meander from mildly impressive to slightly cringy, but the lyrics constantly compensate for any dodgy vocal moments and, while the black side of dating features throughout the EP, it's delivered constantly with tongue firmly pressed against cheek (presumably his own on this evidence.)
You're not going to hear a lot of records like this.
Written by Fenton on
Steve Fenton writes in our music, words, and culture categories. He was Editor in Chief for The Mag and covered live music for DV8 Magazine and Spill Magazine. He was often found in venues throughout the UK alongside ace-photographer, Mark Holloway. Steve is also a
technical writer and programmer
and writes
gothic fiction
. Steve studied Psychology at OSC, and Anarchy in the UK: A History of Punk from 1976-1978 at the University of Reading.
Discover More Music