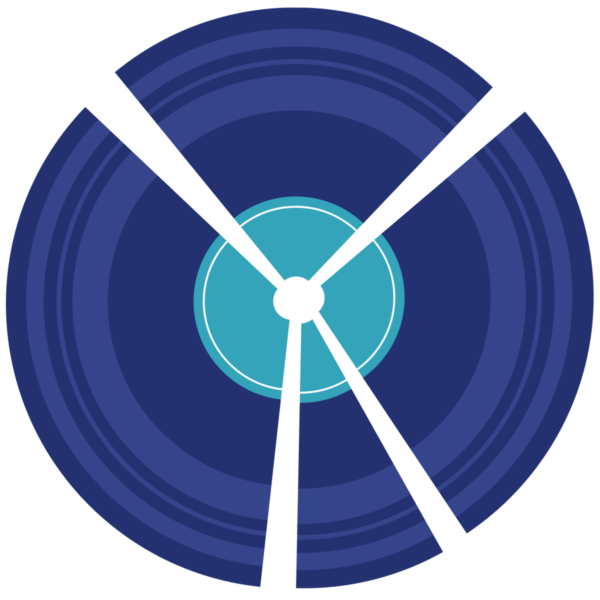 Tracenine
Interview
With giant Floridian crabs turning up on the coast of Cornwall, The-Mag was suitably intrigued to find out what else we could expect to arrive from across the pond in the near future. And the answer was simple. Canada seems to have the current knack for producing intense, edgy metal bands, and sitting near the top of the pile is Tracenine.
Our Kimberly caught up with them to find out what they were all about and whether 2007 is going to be their year.
What is most important about your songs?
It's extremely important that our songs come from a sincere and honest place and that the music and lyrics complement each other. Where the song will go and what it will be about is initially decided upon how the music makes us feel. Every song we write tells a story that means something to us.
Where do you like to perform, smaller or larger venues like this one?
There's nothing better than feeding off the energy of a large crowd and going completely nuts on a big stage but we equally enjoy the vibe a more intimate venue provides. Some of the best shows we've ever played have been on stages so small that we were hurting ourselves on Rob's cymbal stands! Regardless of the venue we try hard to deliver the same caliber show night after night, be it for 500 people or 5, 000.
What bands influenced you?
We grew up in very musical families drawing inspiration from all the greats but the things that certainly make us loyal to bands is whether or not they have the ability to consistently deliver great songs and performances. Acts like Sevendust, Disturbed, Metallica, Papa Roach, Tool, and Finger Eleven never seem to disappoint us. Personally speaking and looking backwards, the first time my Dad played me Led Zeppelin, Jimi Hendrix, AC/DC, Van Halen, Stevie Ray Vaughan and Living Colour my life was forever changed.
Name the musicians you listened to the most in the last 3 months.
When on tour we tend to go through phases where we are either listening to the radio or to CDs. The last few months it's been mostly radio however we always keep our influences close at hand.
Does downloading MP3s really help a band sell their records?
We're kind of torn on this topic. I'm sure there are people who download an mp3 and then go buy the album but there are also people who do nothing but download. I don't think anyone truly knows what the ratio is. One thing it does for sure is help get your name out there which in turn helps attract people to your shows. In that regard, it's a very valuable resource.
What kinds of video options are there for bands nowadays?
While many video-based television formats seem to have forgotten where they came from fortunately there are great internet outlets now available to independent and signed artists alike. These opportunities are incredibly accessible and have created a level playing field for this medium which is wicked especially for independent artists.
What can we expect from the new album?
You can expect it to be a rock-solid ride from start to finish. Big on hooks, big on melody, and high on energy. It's an emotional roller coaster that explores some pretty heavy and controversial topics. It's intense!
If I was to ransack the Tracenine tour bus, what sort of stuff would I come across?
I don't know… why don't you try it sometime and find out… ENTER AT YOUR OWN RISK LOL! Unmentionables aside you would find a ton of Live Concert DVDs, CDs, Playstation, Guitars, Magazines, pics from home, etc. Leaving out the bad stuff really makes that answer boring, doesn't it? ALL ABOARD!
Do you consider yourselves a performing band, or are you more of a studio band?
It's important to us to sound as good, if not better, live than recorded. Overall we consider ourselves to be very blessed because when it comes to just about every aspect of music we seem to thrive! We love to write, we love to record, we love to perform, and as sick as it sounds we even love to rehearse! We like each of these things for very different reasons but many bands that we know don't seem to feel the same. We try our best to check our individual egos at the door and do what is best for the band or the song in that given situation. That approach helps keep things real and believe it or not, we have a blast with each other almost all the time!
Which fans in which states/countries are the most devoted?
That's a really tough question because although we are from Canada we're regularly told that we have an American sound. I would say, simply because we have played a lot in our home country, we seem to have a very devoted fan base here but thanks in no small part to the internet we've been able to earn fans in countries all over the World. As an artist, it is a true feeling of accomplishment to see people from all walks of life embrace your music and we regularly have people join our mailing list from all over the globe!
Having an internet fan base these days seems to get the word out that little bit extra more, do you believe that bands that don't have an internet fan base aren't being heard?
I'm sure there are cases where bands are still managing to make some noise without an internet presence but I would say those instances are few and far between. The internet is absolutely huge for bands today and, as many commercial radio stations are not very supportive of independent music, it will no doubt continue to be. It's scary how many bands have broken onto the scene simply by utilization of the internet. When you consider that many record labels pay people to do nothing but scout undiscovered talent on the web and that Billboard now has Artist Awards for the number of downloads they have tracked it gives you a new sense of reality. By the time you grasp what a powerful tool the internet is, it's already left you behind.
Guest article from Kim L.
Written by Guest Writers on
Between 2003 and 2009, [the-mag] had regular contributors from music correspondents covering their local scene. You'll find them all in the guest writers section. The specific writer is mentioned at the bottom of each article.
Discover More Music