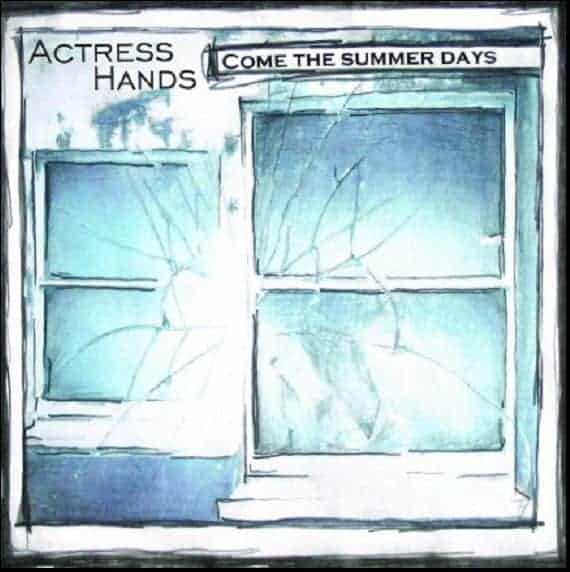 Actress Hands
All These Things
To begin this review by describing Actress Hands as an inspiration to music or something that has never been heard before would be wrong. But let's be honest with ourselves for a minute. How many bands have you heard recently that will change the face of music forever? I thought not.
MTV2 may be the only music channel to watch, unless you like Trivium, but even they aren't finding any bands that will change the world. So if you want something to pass the time and maybe remind you of a few years back, here's Actress Hands.
The single was released in May 2006 and though you may wonder why you are just reading the review, forget about it. Soon you might be thinking about why you hadn't heard about them sooner. Its upbeat harmonies and foot-tapping beats won't disappoint and before you realise, you're humming along to the tunes which are catchier than a thorn bush on Velcro. The early nineties Teenage Fanclub influence is strong but still, the band holds something which singles them out, the vocals are solid and with it the music holds a positive feel.
That said I fear that Actress Hands may have missed the boat. A few years ago when Badly Drawn Boy was winning awards and The Electric Soft Parade were at their peak, Actress Hands would have been able to win over fans but just breathing on their audience. Now they may find themselves struggling against fans of the Kooks and The Arctic Monkeys that seem to ignore anything out of line.
Still, Actress Hands are producing good music and those that choose to listen will be please to know there's plenty more where this came from.
Guest article from Matt C.
Actress Hands Articles
Written by Guest Writers on
Between 2003 and 2009, [the-mag] had regular contributors from music correspondents covering their local scene. You'll find them all in the guest writers section. The specific writer is mentioned at the bottom of each article.
Discover More Music