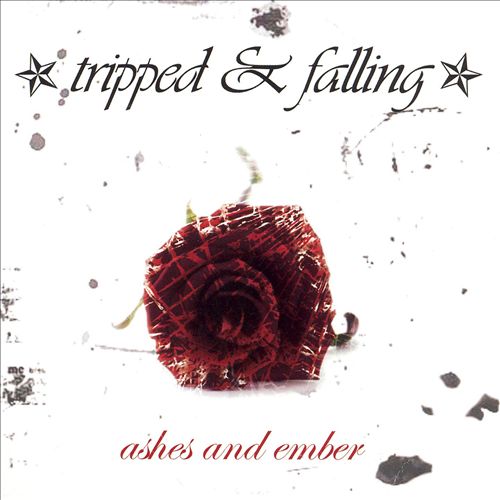 Tripped and Falling
Live (Sidecar 46 / Furisode)
Sometimes The Joiners makes me feel old and tonight was one of these times. Arriving halfway through Sidecar 46's set, it seemed I was one of very few people over eighteen. This is no bad thing though, and meant that the venue was packed with an enthusiastic crowd which made for a great atmosphere.
I didn't get to see enough of Sidecar 46 to get much of an impression of them, but from what I did see they seemed quite promising – the band are clearly enthusiastic about their music and enjoy what they do. Sidecar 46's sound is not really anything new and at times seemed a little formulaic, but nevertheless, it was easy to listen to and instantly likeable.
Furisode sounded nothing like I expected. With immaculate haircuts (which impressively stayed flawless throughout their set) they look like the fashionable bands of the moment, but I was pretty impressed with their powerful sound. This was heavier than those preceding them and they seemed more serious, showing more conviction. The blend of shouty (mostly inaudible) vocals and tight instrumentation showed a band with the potential to develop into something different and their experimental approach kept the set interesting.
Tripped and Falling are originally from Trinidad and Tobago where they have had great success, and from tonight's performance, it seems that they could easily replicate that in the UK. I can't remember the last time I saw a band with so much energy, passion and drive, particularly the vocalist who may as well of had springs in his legs for the amount of time he spent acrobatically bouncing off the drum kit.
Tripped and Falling are clearly ambitious and passionate about their music and they play with great enthusiasm managing to sound fresh and exciting. Interspersing powerful, dynamic tracks with more down tempo, melodic songs allowed the band to show the diversity of their music and added an unpredictable, exhilarating element to the set. Tracks that particularly stood out included 'Bleed Victoria' and 'Twitch'; although I can't say that there was any part of their show tonight that was anything less than excellent.
Guest article from Ellie H.
Tripped and Falling Articles
Written by Guest Writers on
Between 2003 and 2009, [the-mag] had regular contributors from music correspondents covering their local scene. You'll find them all in the guest writers section. The specific writer is mentioned at the bottom of each article.
Discover More Music