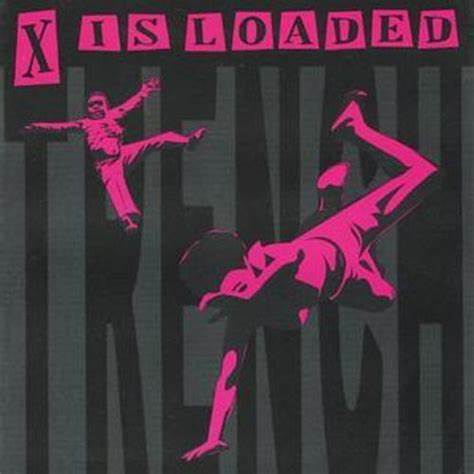 X Is Loaded
Trench LP
Substantial powerful rock music with deep lyrical currents and a hundred twisty directions of travel. Mighty praise? Not really, as X Is Loaded have committed a plethora of compelling tracks to disc on Trench.
Elements of instant appeal drip from each track (in the vein of Feeder's Echo Park), but there's also a dangerous rip-tide of grunge that underpins the sound of this record. Slip in the occasional spacial vacuum of glittering beauty and tenderness, just for contrast, and you've got everything you could possibly ask for on just one record.
One of the most important elements of these songs is their ability to tread the space between gnarly and melodic, constantly testing the limits of one before flinging themselves back into the other.
Hold on, I hear you say, you haven't mentioned any songs yet! Well, that's true – but when the first eight tracks on an album are utterly outstanding there sometimes isn't room to start naming names – but just to make you all happy, 'Penetration', 'Sick Sickness', 'Heroin' and 'Skeletones' all float my stricken ship.
Looking for a gutsy rock LP to fill your ears? Need I say more?
Listen to X Is Loaded – Penetration.
X Is Loaded Articles
Written by Fenton on
Steve Fenton writes in our music, words, and culture categories. He was Editor in Chief for The Mag and covered live music for DV8 Magazine and Spill Magazine. He was often found in venues throughout the UK alongside ace-photographer, Mark Holloway. Steve is also a
technical writer and programmer
and writes
gothic fiction
. Steve studied Psychology at OSC, and Anarchy in the UK: A History of Punk from 1976-1978 at the University of Reading.
Discover More Music