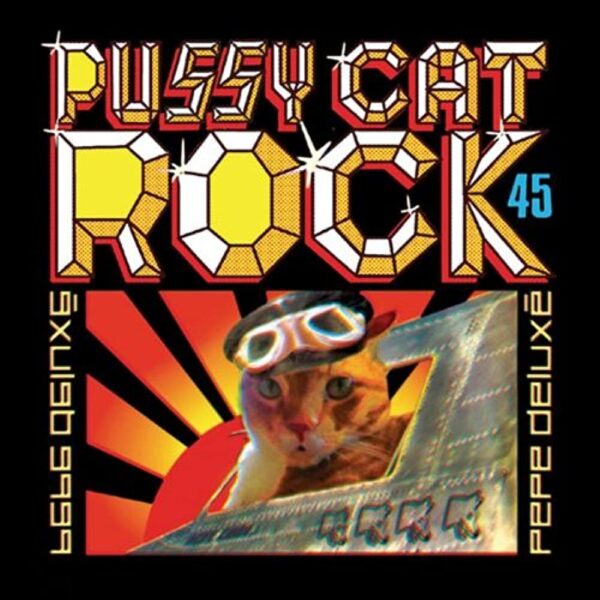 Pepe Deluxe
Pussy Cat Rock
Well, how serious did you think it was going to be?
That's what I had to tell myself when the largely superficial lyrics and camp rock n roll combined to create the meows and wails of 'Pussy Cat Rock'.
If Frankenfurter had pulled a kitten from the waters of his lab, then this would have been the theme-song for the Rocky Horror Picture Show!
'Ms Wilhelmina and Her Hat' isn't just the kind of title you'd find on one of those rare Beatles compilations, as it has the sitar-based drug-induced wonder of George Harrison's 'Blue Jay Way'.
A difficult record to reconcile, but an entertaining listen nonetheless.
Watch Pepe Deluxe – 'Pussy Cat Rock'.
Written by Fenton on
Steve Fenton writes in our music, words, and culture categories. He was Editor in Chief for The Mag and covered live music for DV8 Magazine and Spill Magazine. He was often found in venues throughout the UK alongside ace-photographer, Mark Holloway. Steve is also a
technical writer and programmer
and writes
gothic fiction
. Steve studied Psychology at OSC, and Anarchy in the UK: A History of Punk from 1976-1978 at the University of Reading.
Discover More Music