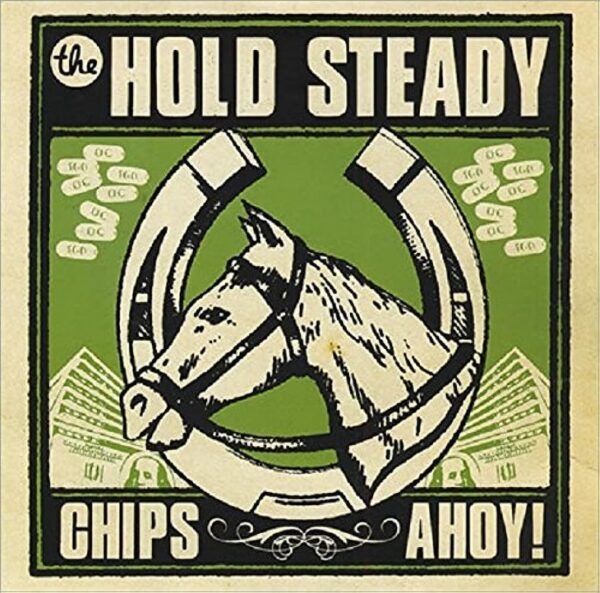 The Hold Steady
Chips Ahoy
Groan! What kind of a song title is that? Well, don't blame The Hold Steady for it as it's the name of a horse and it's central to the lyrics in this Springsteen-style rocker.
In fact, the story goes that this girl doesn't need to work because she's a pretty good gambler and 'Chips Ahoy' was her choice for a $900 stake in the sixth race.
Now we've explained that one away, let's talk about the chunky riffs and gravely vocal. Well, they're good and while the melody is relatively dynamic-free, it does a fine job of telling a story via a song and it lifts just enough to belt out the chorus with conviction.
I've said it before, but I'm always cautious in backing a band based on one song. Hey, it could be the only flash of inspiration in an otherwise dull collection. However, there is a whole album out there in which The Hold Steady can demonstrate the flair of this single ('Boys and Girls in America') so they're no one-trick pony.
Watch The Hold Steady – 'Chips Ahoy'.
The Hold Steady Articles
Written by Fenton on
Steve Fenton writes in our music, words, and culture categories. He was Editor in Chief for The Mag and covered live music for DV8 Magazine and Spill Magazine. He was often found in venues throughout the UK alongside ace-photographer, Mark Holloway. Steve is also a
technical writer and programmer
and writes
gothic fiction
. Steve studied Psychology at OSC, and Anarchy in the UK: A History of Punk from 1976-1978 at the University of Reading.
Discover More Music