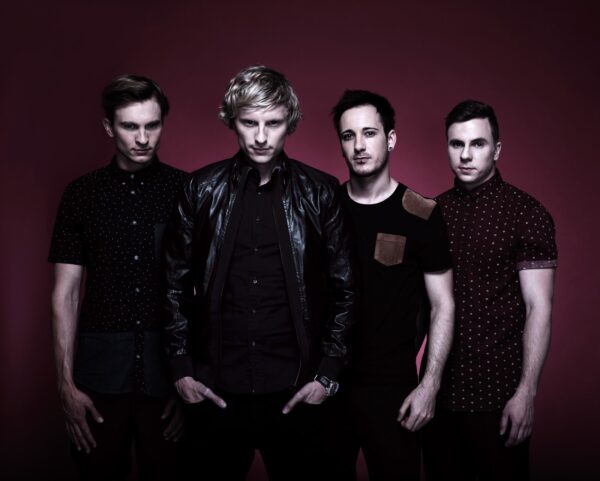 Crash Car Burn
Crash Car Burn EP
In a package delivered to me by some bloke on the back of a unicorn drinking home-brew cider, I got three CDs in one shot from S-a-N Promotion, via the Editor. Mmmm, must want me to review them. And as my 360 has got the dreaded three red lights, perfect.
After admitting that I like Angels and Airwaves, as Crash Car Burn have them as one of their 'For fans of' bands, I think this is why the editor slung it my way.
'Broken Skyline' starts off with a little riff that reminds me of a toned-down 36 Crazyfists. Not quite what I had envisaged, but not entirely bad. Whilst they are a lot quieter than 36 Crazyfists, the arrangement and punchy nature is very reminiscent.
It builds up into the chorus well and is quite catchy. The drop into the little solo is a little awkward, but they soon ramp it back up again. It's like a vertically-challenged person taking on a giant – short little jabs, followed by a brief melee.
'Heroes' again starts off nice and gentle, their style seems to be an atypical nice gentle intro, then verse, chorus etc.
The little drops before they get stuck into the chorus on both tunes are a nice touch, again nothing new, but it just beefs it up when it needs it. It's a feel-good song and full of hope by the sounds of it.
I would definitely say that these are no Angels and Airwaves, they are faster-paced for one and have none of the ethereal feel of AAA. Still, though, it's nicely produced, and for some reason I like them.
They're almost like a grown-up Sum 41, short, sharp riffs, little breaks then into the rallying call of the chorus. 'For Every Star' again relies on their tried and trusted approach, again you can't fault it. They are undoubtedly good at what they do.
Especially in today's market, they will have appeal to the iPod generation. To me though, I look for something a little different in bands, and they play it safe, which is the only reason why, to me at least, it just falls short.
However, don't let that put you off, according to their bio, they've sold 40,000 records without any label or publishing deal. Mainstream maybe, and perhaps not my cup of tea, but worth a listen at the very least.
Discover More Music