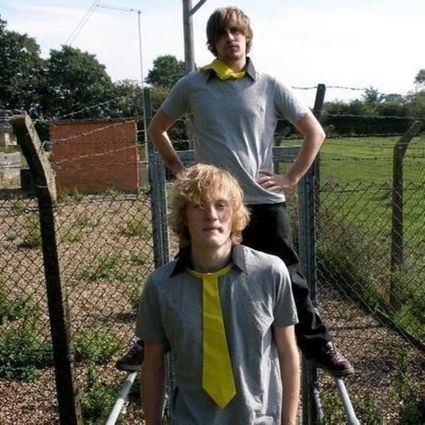 The Wow Scenario
Instructions (To The Wizard's Castle)
After reading praising reviews on The Wow Scenario's contribution to the music industry, I knew that my opinion on this confused attempt at jazz/pop might cause a few complaints.
'Instructions (To The Wizard's Castle)' introduces you to a mixture of fairground-sounding keyboards and jittery flat vocals, which sadly causes a dramatic crash and burn to this track.
If the vocals were removed from 'Operating On the 49th Vibration' a tuneful melody would be left, and with a little bit of work and stronger bass, this would create a good backbone for a winning song.
There's no denying that the vocal is the problem throughout these tracks. The combination of deep monotone vocals and high-pitch sopranos do not complement each other and the confusion between what beat they are singing is clearly heard.
So far I haven't been moved to the experimental music genre and 'A Fridge Full of Fudge' makes no effort to attract my attention either. However, the piano interlude offers a tranquil ending to this shambley single.
Discover More Music