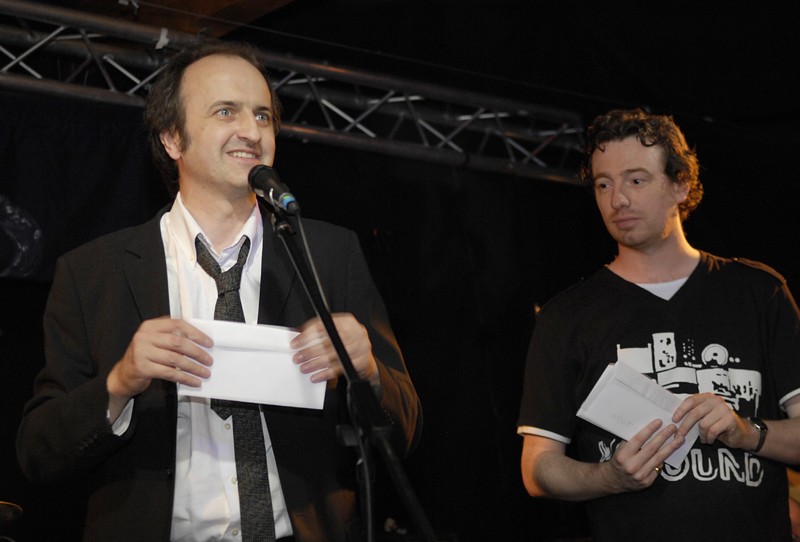 Despite having turned up at the Original 106 studios to be interviewed about The Mag Awards, I couldn't subdue my own interest in a man who searches for unsigned bands to champion on his radio show. Xan Phillips has recently seen his Original Showcase show increase from four to six hours due to an incredibly positive audience response to his mix of music, which sees the likes of Blue Sky Research, Birdpen, and Ben Dlugokecki finding airplay amongst the Kaiser Chiefs, Rolling Stones, and Nelly Furtardo.
So what made Xan so passionate about unsigned bands?
I used to be in a band, playing bass. I was frustrated that radio stations wouldn't play local bands, they just ignored them. That's why I was so delighted when Original gave me the opportunity to showcase unsigned bands – there is so much talent on the south coast. It's thanks to Original's commitment to this region's music that I get to do the show.
And he's not exaggerating. To demonstrate the point, Xan plays me impressive tracks from Ben Foster and The Arrivals, Gilkicker, and Goodbye Stereo.
I don't just play local bands on the showcase, the local bands are up against the entire playlist so they have to be good to compete with established tracks," Xan explains, "They do get noticed though and lots of bands are surprised when they get phone calls from their friends telling them they've just heard them on the radio.
With Xan's Saturday night show getting dangerously close, it was time for me to remove myself from the studio (and the associated rick of being curious about a lot of equipment I have no idea how to use!)
Xan is on the lookout for new music in Hampshire, Dorset, West Sussex and the Isle of Wight, so check out Original 106 website to find out how to submit your CD.