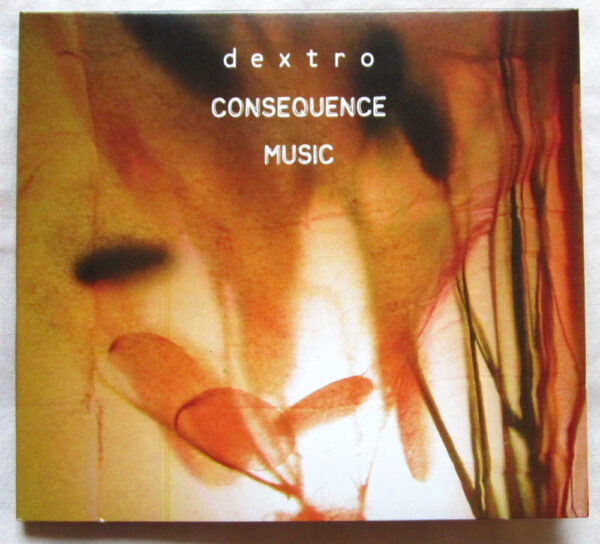 Dextro
Consequence Music LP
There's barely a light touch to Dextro's debut album with a handful of almost anatomically named tunes. For the most part, it's sombre and sounds like the soundtrack from a fairly depressing film.
'Bladder Wrack' is chilling in its emptiness; peaceful yet spooky at the same time. You wait too long for something to happen and all you do is end up feeling like you've walked into a sophisticated dinner party. Not that I've been to many.
It quickly becomes apparent that the album started as it meant to go on. Nothing but eerie vibes with humming and childlike voices in the background. Nice background music, but it hardly uplifts you or makes you want to do anything but mope. The upbeat areas are promising with a chill out vibe, unfortunately, they're just not frequent enough. 'Destroy the Future of all Mankind' brings in some interesting, ear-catching guitar work, which sadly doesn't amount to much.
It's difficult to distinguish between tracks, the only one that did stand out was 'El Viento' – bold intro, and much louder and distorted than the rest of the album, but even that quickly descends into the same mood as the rest.
Definitely an acquired taste.
Listen to Dextro – 'Destroy The Future Of All Mankind'.
Discover More Music