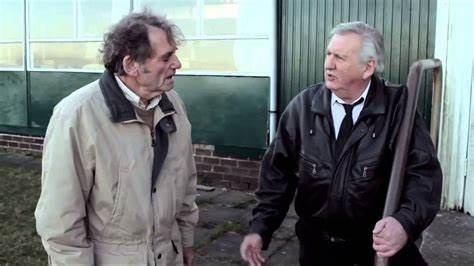 Red Carpet Screening
Harold's Going Stiff
Having just got back from the Red Carpet Screening of 'Harold's Going Stiff', I couldn't wait to share my experience with as many people as possible.
This is a film shot with a limited budget in less than two weeks on a Canon 7D digital SLR camera – but all of that means nothing because what matters is that it's an excellent independent film made by creative and imaginative filmmakers. 'Harold's Going Stiff' places great characters amongst the wonderful backdrop of the South Yorkshire countryside in a comedy/horror/drama/romance film – and these distinctly disparate genres work together incredibly well.
What is special about this film is that it adds a new angle to the zombie genre while maintaining incredible depth in the story. The film shines just as brightly whether the scene is comedic or melancholy. I cannot remember the last time I watched a film with zombies in which I actually cared about the characters and their situation.
Independent Film can be directly compared to unsigned and independent music – if you are willing to dive into the world of independent screenings, you are going to see stuff that you just won't find out about in the mainstream.
Just like bands such as Goober Gun, Die So Fluid and Dlugokecki prove that it is worth checking out independent music, films like 'Harold's Going Stiff' tell us that we should be checking out independent films.
Watch the Harold's Going Stiff official trailer.
Written by Fenton on
Steve Fenton writes in our music, words, and culture categories. He was Editor in Chief for The Mag and covered live music for DV8 Magazine and Spill Magazine. He was often found in venues throughout the UK alongside ace-photographer, Mark Holloway. Steve is also a
technical writer and programmer
and writes
gothic fiction
. Steve studied Psychology at OSC, and Anarchy in the UK: A History of Punk from 1976-1978 at the University of Reading.
Discover More Culture