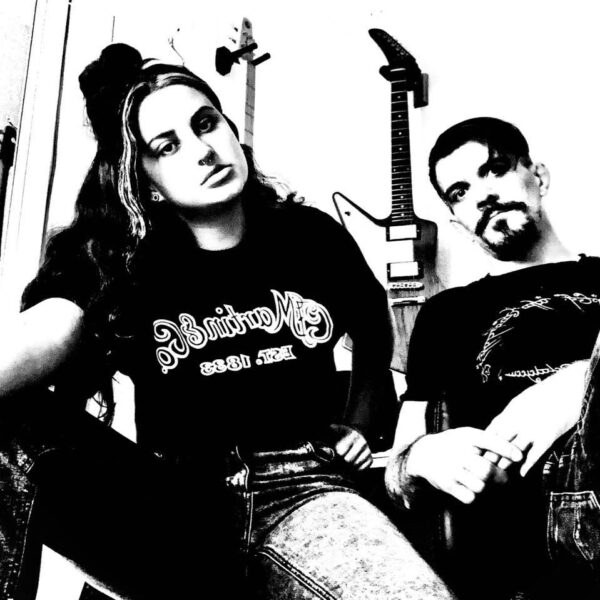 Murder in Greenvale
Butterflies
Stuck in a house during lockdown when Mark Connor converted his house into a music studio, Murder in Greenvale are a treat for Paramore and Tonight Alive fans.
'Butterflies' is their second single, a more radio-rock sound than their debut – though there is a metal backbone once again. For a home-studio recording, it's a polished rock track with great musicianship. The vocals also hit the spot, courtesy of Alicia Corrales-Connor, who has no problem hitting notes with great power.
Both 'Butterflies' and 'Falling' are full of strong hooks and, though the project started to fill a hole caused by a global pandemic, there is plenty of potential for this to be something more serious.
The mix could give the guitars a bit more punch, or cut the vocals through – but these comments are harsh for a home recording that sounds like it came out of a studio. Hats off to multi-instrumentalist Connor, and to the clever video trick that sees him providing both drums and guitars amongst kaleidoscopic blue butterfly wings, while Alicia rocks out in front.
I've saved for the final paragraph that this is a father/daughter power-duo. Ultimately, it's a couple of really talented people and I don't want to singe the curse of Hanson into their flesh. Ultimately, they've recorded as a band and I'm treating them like a band – and the band is a hooky rock act with flickers of metal in the riffs. I can't wait to hear more from Murder in Greenvale.
Watch Murder in Greenvale – Butterflies
Written by Fenton on
Steve Fenton writes in our music, words, and culture categories. He was Editor in Chief for The Mag and covered live music for DV8 Magazine and Spill Magazine. He was often found in venues throughout the UK alongside ace-photographer, Mark Holloway. Steve is also a
technical writer and programmer
and writes
gothic fiction
. Steve studied Psychology at OSC, and Anarchy in the UK: A History of Punk from 1976-1978 at the University of Reading.
Discover More Music