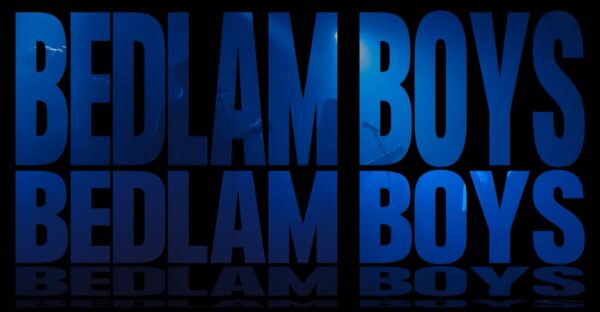 The Trials of Cato
Bedlam Boys
The Trials of Cato took the award of "the last band we saw live before we all got shut indoors", it's fair to say that we've been waiting with a complete lack of patience for their new album, Gog Magog, to surface. The teasers we heard on 4th March 2020 are still ringing in our ears. 'Bedlam Boys' is the first single to be taken from the new album and offers the first taste of the new line up, featuring Polly Bolton. That's a lot of firsts.
The song is inspired by a Bedlamite poem from the 1600s, which you'll know perhaps from Shakespeare's King Lear, where Edgar poses as the poem's original subject, Tom o' Bedlam in tribute to a strange begging technique of the era where feigning mental illness was a proven technique for begging. In any case, this is the background to the "mad song" genre that we have on offer.
Musically, it's a fusion of jazz, dance, and folk – the power-folk core being the dominant force with the mandolin and banjo interplay working its excellence over a guitar that leads the rhythm. The song definitely reflects the history of the genre, the melody has a persistent twist with the stomp beat dropping in and out for a dynamic lift and fall.
We love this song and how The Trials of Cato revive these lost folk songs. We are looking forward to Gog Magog!
Watch The Trials of Cato – Bedlam Boys
Written by Fenton on
Steve Fenton writes in our music, words, and culture categories. He was Editor in Chief for The Mag and covered live music for DV8 Magazine and Spill Magazine. He was often found in venues throughout the UK alongside ace-photographer, Mark Holloway. Steve is also a
technical writer and programmer
and writes
gothic fiction
. Steve studied Psychology at OSC, and Anarchy in the UK: A History of Punk from 1976-1978 at the University of Reading.
Discover More Music